Bryson in Saudi Arabia. SAudi International 2023/Paul Servern
Last November, soon after the end of the inaugural LIV Golf Invitational Series, Bryson DeChambeau underwent a whole body scan.
No golfer is more intrigued by how the body functions and what it's capable of achieving than the 29-year-old DeChambeau. But part of his motivation for the scan was prompted by what he failed to achieve in 2022. Coming off his first year since turning pro without a victory, DeChambeau -— as he naturally does, being the inquisitive sort — sought answers.
Sure, he could've written off the lack of results for a variety of reasons, including surgery in April to repair the fractured hook of the hamate bone in his left wrist, or his dramatic weight loss starting in August to shed the bulky frame he had famously built to gain distance. In less than a month, he dropped 18lbs and his gut inflammation level radically improved. He also took a zoomer peptide test that showed sensitivities to wheat, gluten, dairy, rice, corn and egg products — food products that his chef now avoids while making his meals and snacks.
Throw in the mid-year switch to LIV Golf, and it certainly was no normal year. DeChambeau just wanted to know if anything else needed addressing. The scan at Prenuvo in Dallas provided a revelation.
A retention cyst was found in his left maxillary sinus. Essentially, mucus had fallen into one of the pockets behind his face. Alerted to the problem, DeChambeau then met with Dr.Joseph Wyatt, an ENT specialist in Dallas. The diagnosis didn't take long.
"In the first minute of looking at it, he goes: 'Yeah, you've got like four or five problems. You should've been in surgery yesterday,'" DeChambeau recalled. "It wasn't an emergency … but he's like, that's a big problem."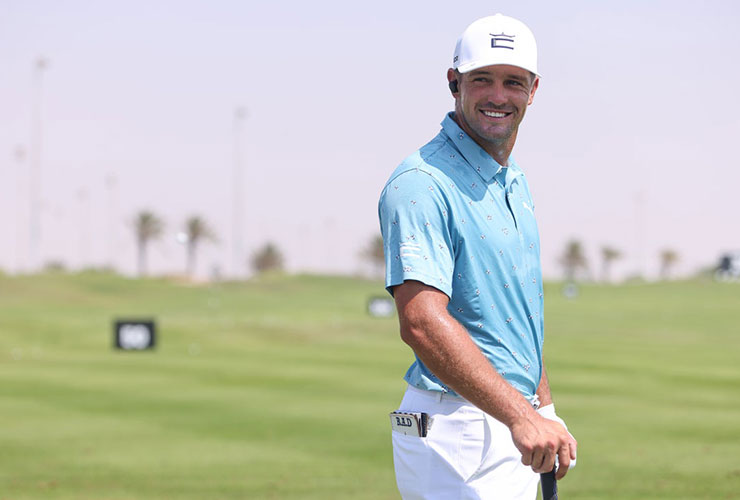 It was a matter of air flow in his nasal passage. His vestibular system was being compromised by a chronic sinus infection. He simply wasn't getting the oxygen he needed, and his nitric oxide levels were negatively impacted, producing his dizzy spells. After nearly two years of seeking the cause for his vertigo that first appeared at the 2020 Masters in November, DeChambeau finally knew why.
On December 15, DeChambeau underwent his second surgical procedure of the year, this time to remove the cyst and optimise his breathing passages. It was a success -— but the first few recovery days were brutal as he mouth-breathed to avoid stress on his repaired nose. The sore throat he developed was anything but ordinary. "Worst three-to-four days of my life," he said.
But well worth it. For the first time in years, DeChambeau is breathing properly. The most basic of involuntary movements is now functioning properly.
"To get that fixed, it's been the greatest decision of my life," DeChambeau said. "My energy level is so much better. My clarity of thought is way better. I don't know if you can tell, but my speech is a lot more fluent and I'm not stopping as much or pitching as much like I used to last year and before.
"I feel like I'm back to 2018 me."
The 2018 DeChambeau, you may recall, won four times that year, including back-to-back weeks near Labour Day. It was his coming-out party as a golf superstar. Having started the year ranked 99th, he ended it ranked fifth.
Since then, he has remained one of golf's most compelling figures, and in the reconstructed 2020 playing schedule due to the COVID-19 pandemic, he captured his first major, the US Open in September. His winning margin at Winged Foot was six strokes over another future LIV golfer, Matthew Wolff. Only eight US Open champs have ever won by larger margins in the 122 years of the tournament.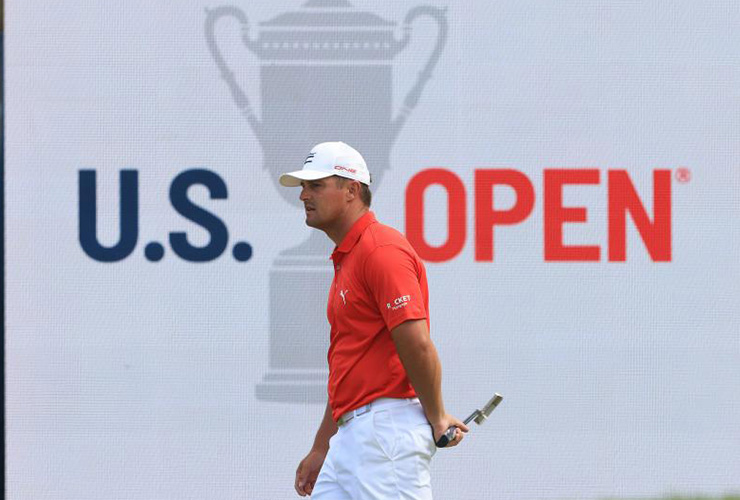 More domination was expected. But eight weeks later, while playing the Masters, he experienced dizzy spells and was never a factor, finishing tied for 34th. Afterward, he underwent tests on both his ears and eyes, as well as an ultrasound on his heart. He began taking antibiotics, and made some lifestyle adjustments. But it took two more years to accurately diagnose the problem.
"I tried being healthier, eating healthier, working out more, brain training and all that," he said. "None of it helped until I found out that my nose doesn't have the proper airflow going through it."
Had it not been for LIV Golf's extended off-season, DeChambeau may still be searching for answers. The three months away from competition gave him enough time to have surgery, recover and get back into playing shape.
"I was degrading quickly," he said. "Now, I'm eating healthier than ever and I've got my airflow back in my nose. LIV has allowed me to do all this. Being just completely transparent and upfront, I couldn't really do it before. I would've been playing the Hero World Challenge. I would've been playing Kapalua. I've never had a good month-and-a-half time off. It was almost impossible for me. So I'm very thankful.
"By the way, for other people out there that don't really know — having that time off for all of us is only going to help elongate our careers. We know it takes a toll on our bodies, but that's something that people don't understand fully. 'Oh, you're just playing golf.' No, no, no. We're swinging a club at 120mph every day, all day, and walking over eight miles a day. That's going to take a toll on you. I don't care if you're (ultra-marathoner and ultra-distance cyclist) David Goggins, it's going to take a toll on your body. At some point, you've got to recover."
It wasn't just addressing the physical side. The long off-season provided a much-needed mental break as well — although it began on a tragic note with the passing of his father Jon, who had battled diabetes for nearly three decades. The elder DeChambeau had required a kidney transplant and the amputation of his left leg in recent years but had managed to travel to Portland, Oregon, to watch DeChambeau's LIV Golf debut during the summer.
At the memorial following the funeral in early November, Bryson listened intently as multiple people spoke about his father's impact on the golfing community in California's Central Valley. "I feel like I'm even closer to him," he said. "I had my moments after he passed … but all I needed was confirmation that he's OK, he's in a better place, and he's not hurting anymore, which is the most important thing."
DeChambeau then put away the clubs for an extended time, and focused on other projects, like completing his new house. He also started some new business ventures, looking at his long-range future.
"It's been six years of nonstop, go-go-go, all golf," DeChambeau said. "I just needed a bit of a break …
"Last year, I feel like was a reset year. This year is a building year. I feel like it's an opportunity to show off what I know how to do best, which is play golf at the highest level. I know some people will not believe that playing golf at the highest level is with LIV, but for me it is.
"I still have a passion to be the best player in the world. And however that ranking metric goes is how it goes. That's for another discussion. But this off-season has been great preparation mentally for me."
One other significant development for DeChambeau's game is that he's no longer chasing distance, at least not as aggressively as before. He's come to the realisation that current technology in golf equipment limits the ability to maximise ball speed without suffering serious consequences.
"Technology is not up to par with the way golfers can perform at high speeds," he said. "Anything over 185mph — good luck trying to control it right now.
"We're still on a pursuit to who can make a driver that can work it at 200 anywhere and everywhere on the face and still goes in the fairway. When that day comes, that's going to be eye-opening for a lot of individuals because they will be optimising ball speeds at 195, which can fly 360 yards. And that's going to change the game forever. But we're not there yet."
While the distance chase is on hold, DeChambeau is comfortable with his current numbers, such as 230 yards for his 7-iron, 210-15 for his 8-iron, 195 for his 9-iron. And despite all the issues last year, he still led LIV Golf in driving distance average last year at 327.1 yards.
"All awesome stuff to have as part of my tool kit," he said. "Now, it's about: 'Let's go play some golf and win some tournaments.'"
It's been 31 starts since his last victory; his best result after joining LIV Golf last season was a tie for eight in Chicago at Rich Harvest Farms. The chase for wins begins this week at the PIF Saudi International, where he is paired at Royal Greens with fellow LIV Golf franchise captains Dustin Johnson and Cameron Smith for the first two rounds. Later in the month he'll be in Mayakoba for the LIV Golf League season opener, resuming his duties as the leader of Crushers.
He enters 2023 in the best shape of his life. Full of confidence. Full of hope. Instead of chasing distance, he's chasing the past. He wants to perform like the Bryson of 2018.
"I'm getting to a place where I've started to feel I can become dominant again like I was in 2018," he said. "I feel as healthy and clean as ever. I feel like a kid again. I've got more energy, more clarity of thought than I've had in a long time. That's a scary combo."