Josh Hill with Brooks Koepka and the world No.1's coach Claude Harmon III on Monday at the Abu Dhabi HSBC Championship
By Kent Gray
It's not easy to impress Brooks Koepka, much less when you're a 15-year-old amateur whippersnapper. Beating the world No.1 in a partial practice round is one guaranteed way.
That's exactly what MENA Tour phenom Josh Hill did on Monday at the Abu Dhabi HSBC Championship at Abu Dhabi Golf Club.
"I enjoyed it. Josh is a good player," the four-time major champion. "Hopefully [he] learned something. He beat me in an eight-hole match yesterday, so he got the better of me, which I'm sure he enjoyed, as he should.
"It's cool. It's always fun to get to play with these young kids, and you really see in 10 years when I'm close to being on my way out, all these kids that will be up there and winning a bunch. It's cool to see. You know, it will be cool to see in the next five, 10 years how much he progresses."
Hill is living a scarcely believable dream, knocking it about with the best golfer on the planet as he prepares for his European Tour debut. He's also qualified for the Omega Dubai Desert Classic after creating global headlines by becoming the youngest winner of an Official World Golf Ranking event when he won the MENA Tour's Al Ain Open in October.
The goal this week is surely to soak up as much info as possible and more importantly, enjoy the experience. So far, so good according to Koepka.
"He asked good questions. I thought that was important," the 29-year-old American said.
"I think being so young, if I was in his shoes, I would have been afraid to ask. He wasn't afraid to ask, which I think is very important and very mature for his age. He's a good player. Putts it really well. Short game is really good. Strikes it really well.
"But the questions he was asking, and how to handle the week, how to go about being aggressive, his aggressiveness, how — when to attack things, when to not, and give him some advice on how to play a little bit and how I go about things. Not saying that it's the right way for everybody, but just a little bit of insight.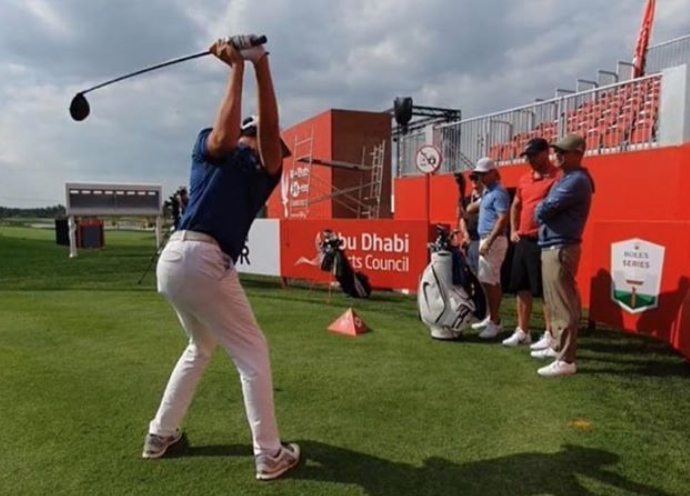 "You always want to pick a good player's mind. You try to pick all the guys that have been around, played a long time, and pick their brains. I think it's important, and the fact that he's doing it at 15, if he keeps doing that and keeps progressing as he should, you know, he'll be out here very shortly."
So what were you doing when you were 15, Brooks?  "Causing trouble (laughter). I'm sure if you ask my parents that, they would be shaking their heads."
Where was your game at a comparable stage?
"It wasn't as far along as Josh's, I know that," he said.
"I didn't get too play many tournaments. When I grew up, we didn't have any — we didn't have much money, so we couldn't afford to travel and go play golf. I was working. I tried to practise, you know, I was working, but I was trying to practise, too. I'd go to the range and kind of stop the picker in the back, hit a couple balls in the back and then go pick them up. It wasn't anything to brag about."
Hill certainly has something to brag about this week – not bad considering the $7 million Rolex Series event doesn't begin until Thursday.
Buy tickets to the 15th Abu Dhabi HSBC Championship presented by EGA