As the 10th Race To Dubai season enters the home straight, we examine 10 key storylines for the November 15-18 European Tour decider at Jumeirah Golf Estates.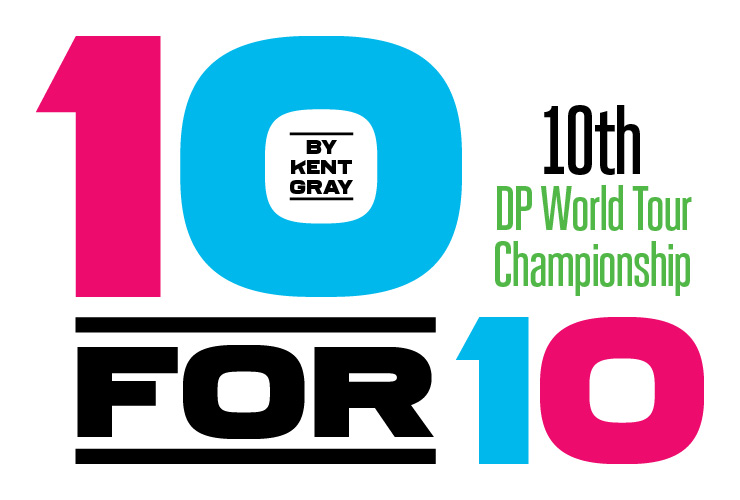 1.

Poker-faced Francesco
Check the Turin title-hunter for a pulse! The 35-year-old's historic 5-0 record as Europe brilliantly regained the Ryder Cup in Paris continued a career year that could yet have a fairytale finish should Molinari hold onto his Race to Dubai points lead come November 18. It would be nothing more than the poker-faced Italian deserves after winning the European Tour's flagship BMW Championship at Wentworth and the 147th Open Championship at Carnoustie this summer. Indeed, the seemingly nerveless way Molinari captured his fifth and sixth European Tour titles either side of a maiden PGA Tour triumph at the Quicken Loans National in June-early July, it wouldn't surprise if he emulates McIlroy, Stenson and Westwood by doing the DP World Tour Championship, Harry Vardon Trophy double.
Has a form on Earth with five top 10s in nine starts to go with that dreamy driver, precision iron game and steely resolve. Regardless of what transpires at JGE, Molinari seems certain to eclipse his career-best R2D finish of 5th in 2010. That the front man of "Moliwood" departs Earth as one of the coolest cats on tour is also unquestioned.
---
2.

Tommy… Tommy Fleetwood
Major champion in waiting. Greens in reg machine. Ryder Cup rookie sensation. Social media sidekick to an icy cool Italian, the other half of Moliwood.
What's not to love about Tommy Fleetwood who will bring those flowing locks and the fluid ambition of a second successive European money-list title to Jumeirah Golf Estates?
It's amazing to think how far the 27-year-old Englishman has come from the low of the 2016 BMW PGA Championship when he openly admits he stood on the tee and had no idea where he'd hit it. As the defending two-time Abu Dhabi HSBC Championship winner, Fleetwood is something of a desert specialist but wasn't happy finishing a lowly T-21 on Earth last November, a performance just good enough to nervously edge Justin Rose to the title of European Tour No. 1. Indeed, Fleetwood has just one DP World Tour Championship top-10 in five starts and a 70.25 stroke average that will need to be trimmed if he is to do the JGE double.
---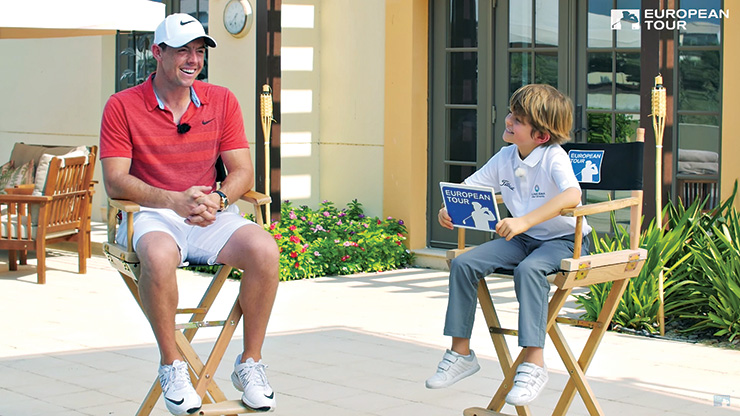 3.

Social Media Magic
From that blockbuster Mannequin Challenge to cheeky 'Little Billy' roasting Rory McIlroy, there have been some doozies from Jumeirah Golf Estates in recent years. The young guns with the European Tour's social media passwords are overdue another epic DP World Tour Championship entry in the endless list of videos that paint golf, the tour and its approachable stars is such a positive light and the budding Moliwood Bromance is still fertile content.  We're positively giddy with anticipation. Watch and learn PGA Tour.
---
4.

Pied Piper Pepperell
"Is Eddie Pepperell too smart for his own good?"
That headline appeared on GolfDigestMe.com just before the now 27-year-old Englishman finished T-48 at last year's DP World Tour Championship and 41st in the overall Race to Dubai rankings. It was the preface to an absorbing feature by the renowned Scottish scribe John Huggan on one of the most intelligent and insightful minds in golf, charting the rise and fall and rise again of the Oxford University graduate turned professional golfer.
It previewed Pepperell's fascinating blog — eddiepepperell.wordpress.com if you haven't yet been enlightened—and delved to places golf interviews normally don't go.
"My writing improved markedly last year when my golf was so bad," Pepperell told Huggan. "I tell people I don't want to be blogging. When I'm playing well, I don't think as much or write as much. And when I do, it isn't from a place of such deep reflection. Last year [2016], when I was feeling low I was able to articulate my thoughts more honestly. So I think the difficult thing for me is writing like that when I'm playing well and not sounding arrogant."
Pepperell has managed to achieve both tricky things this season, capturing both the Qatar and British Masters and more online fans with his musings.
"…I've always maintained that the most important thing in life is to be a nice person because careers come and go, but if you sacrifice being a good person in order to become a great achiever, you'll experience the unintended side effects once it's all over. And loneliness will probably top that list."
You can bet Pepperell won't be lonely when the galleries spread out around Earth for the 10th edition of the DPWTC.
---
5.

Rahmbo's return
Jon Rahm's brilliant DP World Tour Championship bow last November was almost lost in the battle within the battle as Justin Rose took Tommy Fleetwood to the wire on Earth for the overall Race to Dubai title. But how good was the Spaniard's DPWTC debut – 69-68-65-67  for a 269 aggregate – on a layout other big names took much longer to learn; it was certainly impressive when you consider he'd just been confirmed as Sir Henry Cotton Rookie of the Year. Rahm has gone on to win his first PGA Tour title and a third European Tour title – the Open de España – and beat tired Tiger Woods 2&1 in a memorable Ryder Cup debut. Don't be surprised if Rahm, who celebrates his 24th birthday on the Saturday preceding the season decider, joins Henrik Stenson as just the second back-to-back champion.
---
6.

Ryder re-do
Eddie Pepperell, American Xander Schauffele and China's reigning Omega Dubai Desert Classic champion Li Haotong are the only players in the Race to Dubai top-10 who didn't tee it up at the Ryder Cup near Paris. Which translates to an intriguing lap (or four) of honour around Earth, unless of course, you're Patrick Reed who will undoubtedly be out to atone for Team USA's 17½-10½ hammering at Le Golf National in his own inimitable way.
More on Captain America soon but for now, savour the opportunity to watch Molinari (5-0-0), Fleetwood (4-1-0), Rahm (1-2-0), Thorbjorn Olesen (1-1-0 – how about that 5&4 thumping of Jordan Spieth), Tyrrell Hatton (1-2-0), Rory McIlroy (2-3-0), Alex Noren (2-1-0), Ian Poulter (2-2-0), Henrik Stenson (3-0-0), Sergio Garcia (3-1-0) engaged in some friendly fire on Earth. There is an injury question mark hovering over Stenson's likely competitiveness after  the Swede underwent elbow surgery last month, forcing him to miss the WGC-HSBC Champions. But at least the Iceman is in sunny Dubai; the same sadly can't be said for notable absentees Justin Rose (2-2-0) and Paul Casey (1-1-1).
---
7.

Rory's redemption?
Rory McIlroy has won the DP World Tour Championship twice and the Harry Vardon Trophy as European No.1 three times since the inception of the JGE decider, the last of them when he did the second of his two doubles on Earth in 2015.
Related: McIlroy opts out of Desert Swing, may only play two 'pure' European Tour events in 2019
But the four-time major champion has seemed strangely out of sorts in the past 24 months after a rib injury ruined his 2017 season and saw him bypass JGE last November.
The 29-year-old Holywood star did win the Arnold Palmer Invitational in March, his first victory since capturing the PGA Tour Championship and FedEx Cup in 2016. Has not won on the European Tour since the Irish Open earlier in 2016 and will still be smarting after coughing up a two-shot lead with five to play at January's Desert Classic to open the door for Li Haotong. Desert redemption would be awfully sweet for the Northern Irishman and would no doubt stoke another premature U.S. Masters preview given the green jacket remains the only major prize missing from a career grand slam.
---
8.

Glorious Earth
Earth isn't every touring professional's cup of English Breakfast but there is no doubt the 7706-yard, par-72 layout provides a suitably dramatic canvas for the European Tour's final showdown. The final four holes, a 1,703-yard stretch designer Greg Norman calls the "Golden Mile" are potential card-wreckers all and provide risk and reward to the last stroke, particularly the fan favourite par-3 17th – Dubai's answer to the famed Island Hole at TPC Sawgrass – and the 651-yard par-5 18th which has proved a watery grave to numerous title challenges over the past decade while also producing some of the most iconic finales, aka Henrik Stenson's exclamatory eagle in 2013.
---
9.

You can't Shhh Paddy
There may suddenly be a few chinks in Captain America's Ryder Cup armoury after he and Tiger Woods were beaten twice by 'Moliwood' in fourball contests at Le Golf National, but rest assured the 28-year-old has the mental fortitude, not to mention a proven record on Earth, to be a serious contender.
Reed has finished T-10 in both his two previous DP World Tour Championship appearances with -12 and -15 returns in 2015 and 2017. Remember too that the reigning Masters champion rebounded with a resounding 3&2 singles win over Tyrrell Hatton and has hardly stopped firing shots since as the Team USA fallout from Paris continues. If nothing else, Reed's preview press conference will make for compelling copy.
---
10.

Fox hunt
From our alternative storyline file, how about Ryan Fox as an outside tip to win the $8 million title?
The stocky Kiwi, son of former All Blacks five-eighth Grant, is due a win and some Sunday luck after being desperately unlucky not to capture the Dubai Duty Free Irish Open, the victim of two improbable Russell Knox birdie putts at Ballyliffin in early July. Whatever happens at JGE, there are two guarantees with Fox : 1). He'll stay up late to watch the penultimate match of the All Black' annual end-of-season Northern Tour against Ireland on Saturday night, and 2). Standing behind the power-hitter on any of Earth's tee-boxes with being a sight to behold.