By Joel Beall
There's a golf tournament for every week of the calendar, but to most fans, only four matter. Because of the heightened spotlight that accompanies major championships, the results of each round — hell, of each hole — need to be extrapolated. The performance needs to be framed and explained; it has to mean something.
No matter the connotation, it's a thin line to walk, especially when it involves a shortcoming.
Despite an abundance of red on the Erin Hills' leader board, many of golf's top stars found themselves in black. And each failing was accompanied by a reason. Jon Rahm doesn't currently possess the temperament to handle this event. Dustin Johnson is clearly tired from his fiancee's early-week childbirth. Rory McIlroy's dealing with issues from his equipment switch. There's just too much going on in Jason Day's life to focus on golf. When you say them out loud, it sounds ridiculous, yet a quick Twitter search reveals their existence.
Yet these opinions are not restricted to this forum. In walking with the featured groups of the day, some of these conjectures were audible from fans. Even media members — writers and TV personalities alike — expound on some of these alleged issues. Not to say these observations are totally without merit; time will ultimately prove some of their validity. But it's a bit early to be drawing hard conclusions.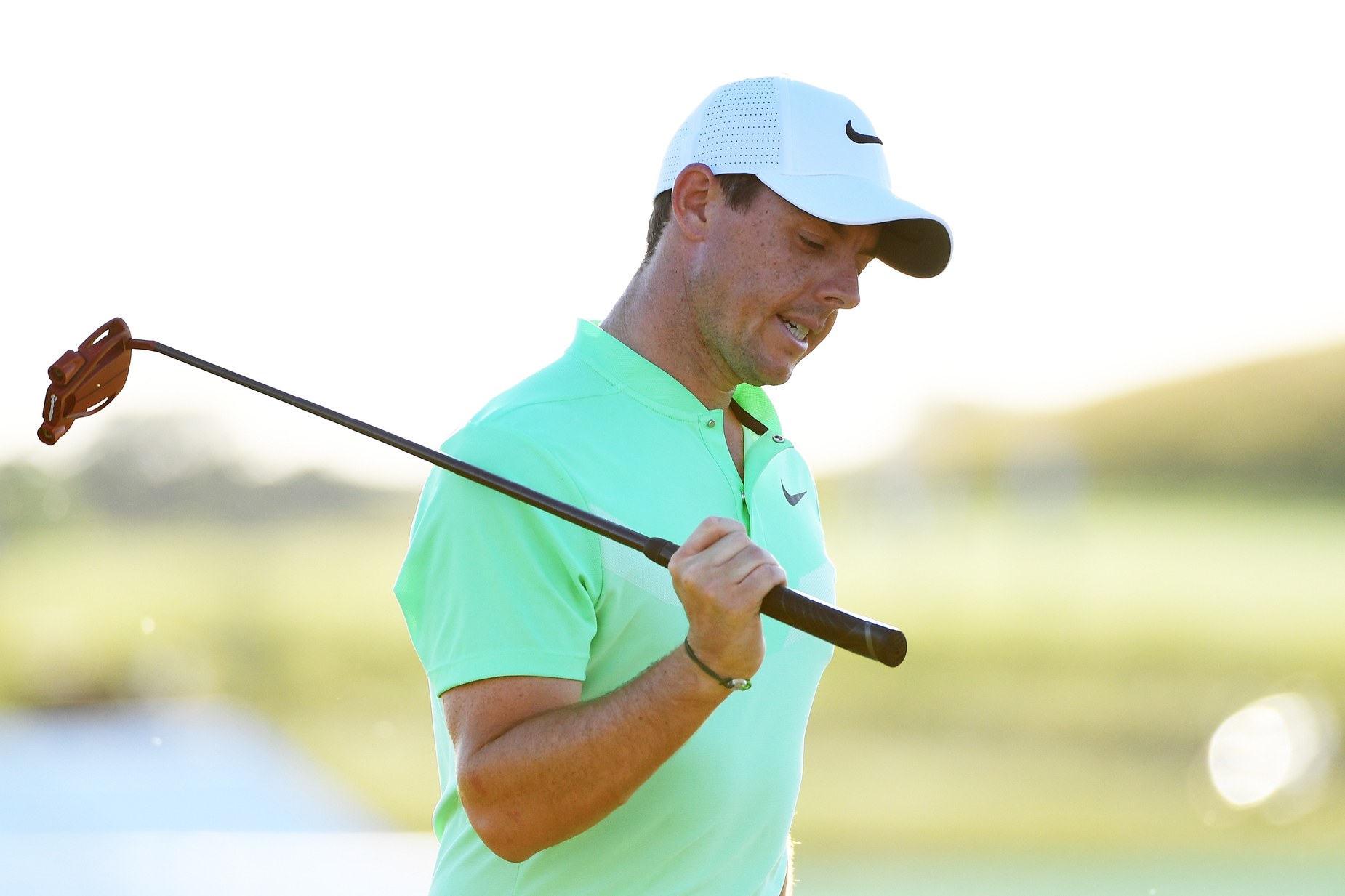 After all, if Rahm can't control his emotions, why was he one of Vegas' betting favorites? Golf Channel's Brandel Chamblee pegged McIlroy as his winner; with a wet forecast, Rory certainly liked his chances. Day was coming off a strong showing at the Memorial, and even with his little rest, how could you doubt DJ?
This is the U.S. Open, golf's most challenging, draining test. The sport itself is the most capricious of games; in what other athletic realm can a host of amateurs best the world's undisputed stars? Besides, isn't that fickle makeup one of the reasons we love golf?
The players at least have this perspective. To a player, each star that struggled on Thursday chalked it up as one of those days. Literally.
"Yeah, it was just one of those days," said McIlroy of his 78. "I was just a little bit off."
"Everybody has off days, one way or another," assessed Jordan Spieth, who couldn't get things rolling with the putter.
Perhaps the round was best summed up by Day, who turned in a seven-over 79.
"I just played bad golf, man," said the 2015 PGA champion. "I can't put it any other way."
Often, no other way is needed.