Trailblazing EGF amateur team captain Ahmed Skaik (right) with his playing deputy Khalid Yousuf with the Dubai Golf Trophy. (Photo courtesy EGF).
By Kent Gray
The Emirates Golf Federation (EGF) amateurs are on the cusp of yet more Dubai Golf Trophy glory- and this time with a feel-good silver lining.
Following an afternoon of near utter dominance on the Faldo course at Emirates Golf Club, the EGF team will take a formidable 11-5 lead over the UAE PGA Tour pros into Sunday's singles at Jumeirah Golf Estates.
The Mike Bolt-captained UAE PGA pros will need something special on Earth to reverse the six-point deficit in today's 16-singles showdowns if they are to avoid a sixth successive loss in the Ryder Cup-style matches administered by Dubai Golf.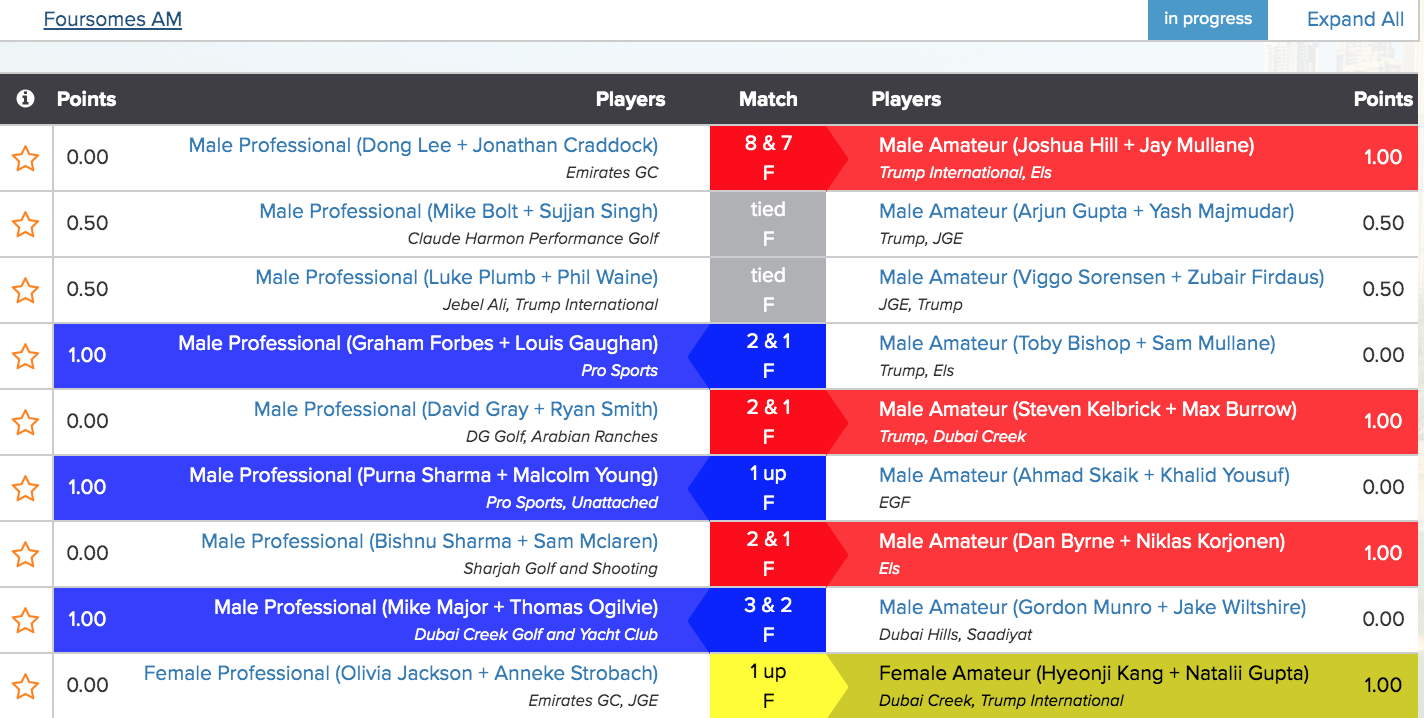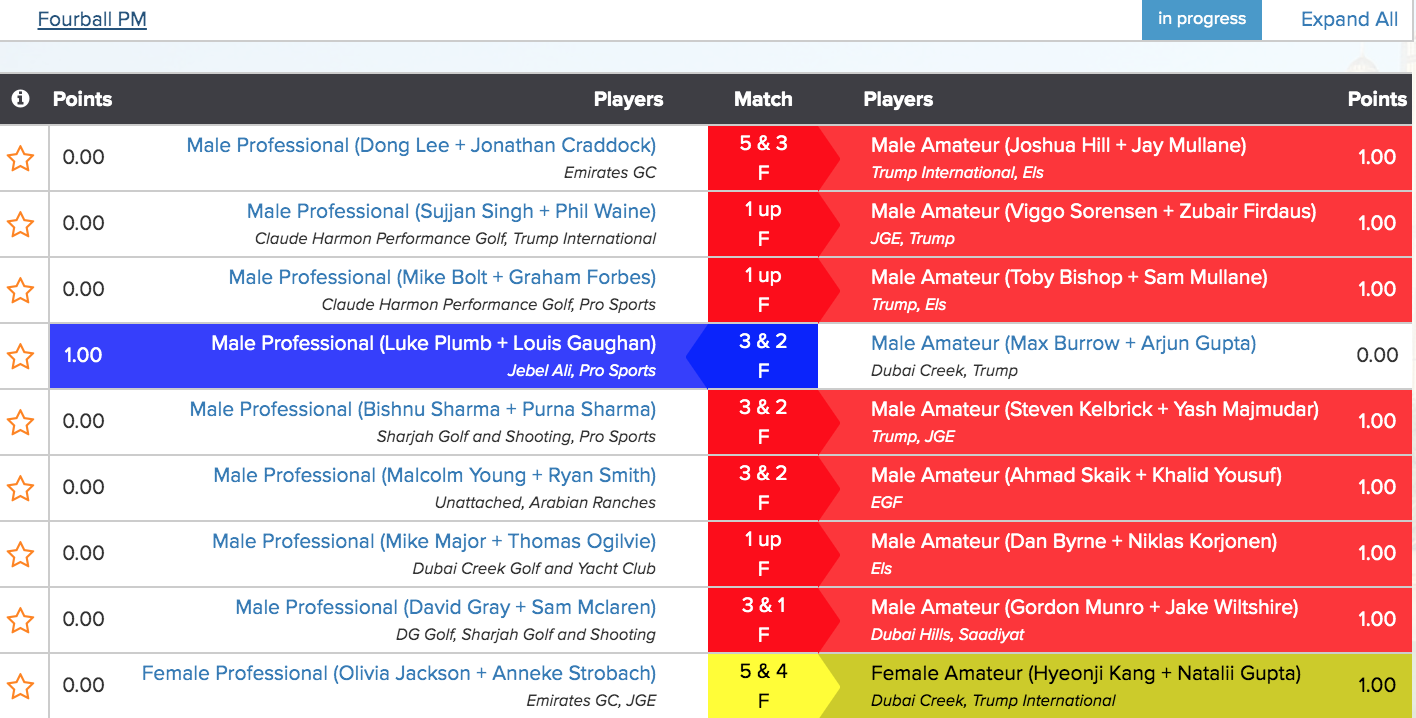 It will be no mean feat given the EGF players are also determined to seal Ahmed Skaik's place in folklore as the event's first Emirati – and winning – captain.
Things started well enough for the desperate pros as Saturday's morning foursomes were shared 4-4 despite a mammoth 8&7 socking for Dong Lee and Jonathan Craddock at the hands of amateur talisman Josh Hill and Jay Mullane.
But it went horribly pear-shaped in the afternoon fourballs on the Faldo as the EGF amateurs won 7-1. Only Luke Plumb and Louis Gaughan saved the pros from an embarrassing whitewash courtesy of their 3&2 win over Max Burrow and Arjun Gupta. At the top of the order, their was another lesson for Lee and Craddock who were beaten 5&3 by Hill and Mullane.
Lee and Craddock will be happy to see the back of Hill and Mullane with veteran Dubai Trophy player Malcolm Young handed the task of taking on Hill in the singles while Mullane will face Pro Sports' Graham Forbes.
It was also a tough day for the UAE Pro women who are playing the Dubai Trophy for the first time – this year in an exhibition match ahead of being incorporated into the event proper in 2022.
Olivia Jackson and Anneke Strobach were edged 1up by Hyeonji Kang and Natalii Gupta in the morning foursomes and then beaten comprehensively, 5&4, in the fourballs.
Jackson will play Gupta and Strobach will meet Kang on Sunday knowing they need to both win their singles encounters to level the exhibition.
But the focus will be on how Bolt's pros responded to being cornered on Earth.