By Ryan Herrington
You need a few breaks to win a PGA Tour event. Should Maritn Laird, winless in the last seven years on tour, take the title the Shriners Hospitals for Children Open on Sunday, we know the break he can point to, without a doubt.
Sitting at 21 under through eight holes at TPC Summerlin, one shot ahead of Matthew Wolff, Laird went for the green in two on the par-5 ninth hole, and proceeded to get one of the worst breaks you could imagine. His ball needed six more inches to cover the front bunker and land somewhere on the green to set up an eagle putt. Instead, it plugged in the sand. And not just anywhere in the sand. Right under the front lip.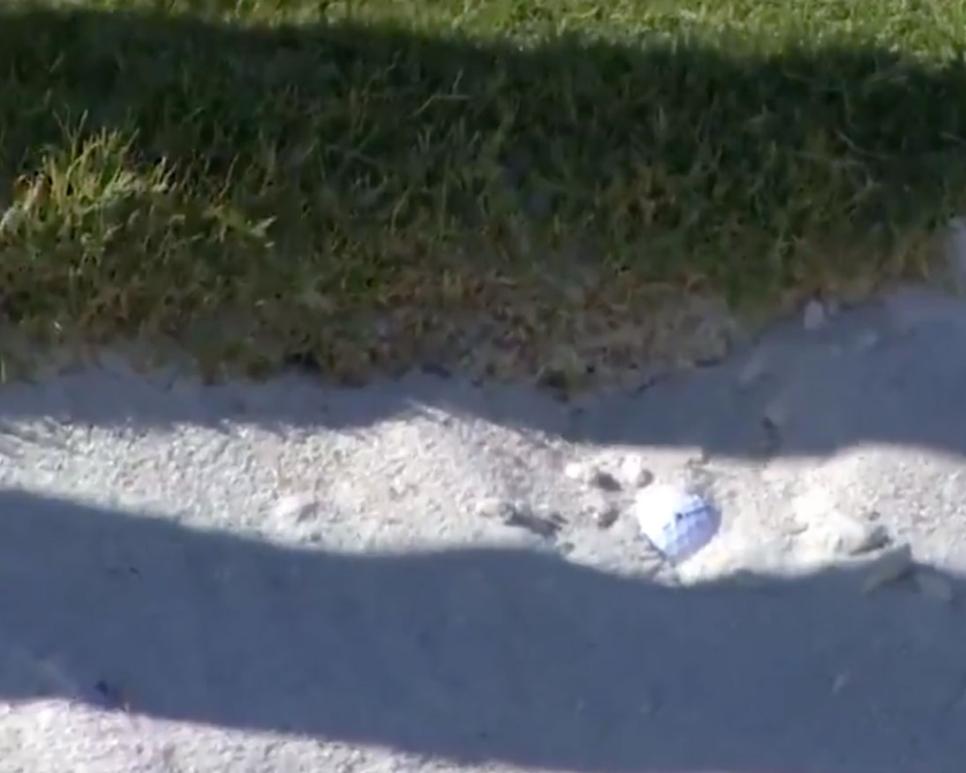 The Golf Channel commentators were using all their favourite commentating innuendo to explain just how impossible the shot was. They mentioned that Laird had had knee surgery only five months before and that wrist injuries could frequently occur from playing these kind of bunker shots.
They made it sound like the shot was going to be hazardous to his health.
Yet Laird decided to play on, the warrior that he is. And this was the result.
This was almost impossible. 😳 😳 😳

A contender for shot of the season from Martin Laird.

This eagle gives him a 3-shot lead @ShrinersOpen.#QuickHits pic.twitter.com/vYzLTDdWvy

— PGA TOUR (@PGATOUR) October 11, 2020
Of course when you see a shot like this, you risk being a victim of recency bias and want to praise the shot as the best thing since the remote control. But seriously, how amazingly good was that shot?
With the eagle—the third time he'd eagled the ninth hole this week—Laird went to 23 under and took a three-shot lead into the back nine at TPC Summerlin. Given how low scores are on this course, anything can happen. But we feel safe in predicting there will be no better holed bunker shot from a buried lie than this one for the rest of the day.
Or year.
Or decade.