PARTNER CONTENT: GEMS FirstPoint School's bold mission is to inspire Dubai's next generation of business leaders. Don't be surprised if the pioneering school also unearths the emirate's next big golf star as well.
The school's revolutionary approach of integrating education with industry has now flowed beyond the classroom and some of Dubai's most powerful boardrooms to the lush fairways of JA The Resort Golf Club following the launch of FirstPoint School's (FPS) Golf Centre of Excellence.
FPS has partnered with the world-renowned Leadbetter Golf Academy at JA The Resort Golf Course to offer a pathway to the professional game via scholarships to globally recognised universities and professional coaching academies. Jay Tostevin, FPS's Secondary School Vice Principal, says promising young golfers can expect a bespoke curriculum that will lead to qualifications, both academically and vocationally, without impacting on the golfer's training and coaching development.
"Our vision is to create a golfing academy that becomes a central hub for the development of elite golfers within Dubai and the UAE," says Tostevin.
"We want to promote participation, excellence, enjoyment and understanding of the game, providing a quality education that will stimulate both golf game development and high academic achievement.
"We have teamed up with The Leadbetter Golf Academy as we share the same values that [world renowned instructor] David Leadbetter wants to instill in young people through playing the game. They have 40 centres across the globe and have a proven track record of progressing talent to the top."
In the first year, FPS is working with golfers from seven to 15 years old and will eventually expand the Golf Centre of Excellence experience to those as young as four and up to age 18. The programme offered is personalised, meaning a teen already playing at MENA Tour level can remain with their existing coach while still benefiting from the Leadbetter Academy facilities and the school's pioneering academic offering.
"Some of our talented young golfers are already coached by a range of people which we would not change, we are not exclusive," Tostevin explained. "We want to work with all parties but with The Leadbetter Academy we have the coaches and facilities to provide the students that we begin to develop from grassroots, a pathway into the higher level coaching and potentially to the Leadbetter Academy in Florida."
Initially, the FPS Golf Centre of Excellence will be delivered as part of the school's PE curriculum and through after school clubs. Students will compete in intra school competitions while FPS hope to set up a school level league to provide intermediate competition pathways.
"Long term we will have dedicated coaching on-site, allowing our students to train on-site, whilst studying a national curriculum that develops the skills and knowledge through specific golf-related content. There is a multitude of science, mathematics and English objectives that can be taught through the game of golf," Tostevin said. 
"For example the physics involved in the golf swing, or the numbers you can analyse in swing paths, ball spin rates, stoke percentages… it is exciting to think what could be created.  Students will be able to gain their GCSE's and A-Levels whilst still playing at the level they need to."
Working in partnership with local and globally recognised companies to provide an integrated and individualised curriculum for every student, FPS has become the lead school for Dubai's Knowledge and Human Development Authority's (KHDA) Rahhal programme.
RELATED: Why this school expects to create Dubai's next generation of leaders
What does that look like in practice during a typical day at FPS? How about classes where your child builds an F1 car, explores the solar system from within a space shuttle or constructs a robotic arm? While some students learn in a traditional classroom setting, others will be brainstorming in a corporate office in another part of Dubai, explains FPS principal and CEO Matthew Tompkins.
"Education needs to adapt and evolve to meet the demands of modern industry and prepare young people properly for employment in the Fourth Industrial Revolution that we are now in," Tompkins says.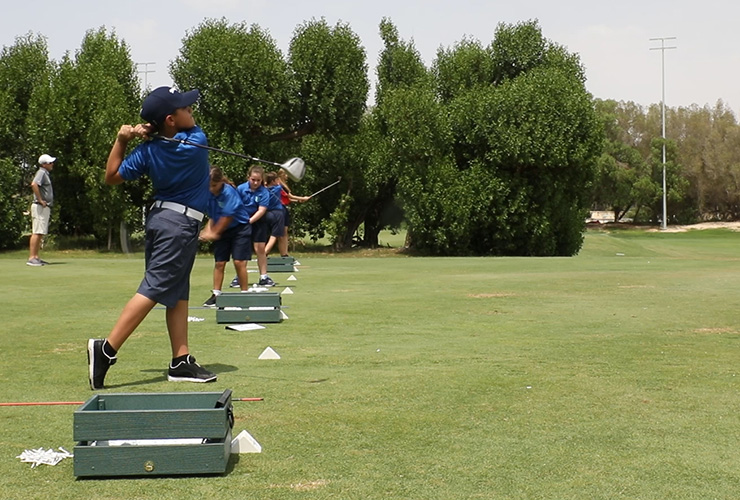 "In our younger years, this involves guest speakers and day visits to different industries. As the students get older, the time in industry increases and the experts contribute to develop employability skills while also supporting learning in classes like business studies, economics and PE.
"In the sixth form, students have access to a one-day-a-week project-based internship with a company, where they work as a team to find solutions to issues posed by the company."
Students in the FPS Golf Centre of Excellence will be provided with opportunities to undertake mini internships within the golf industry such as hospitality, course management and coaching.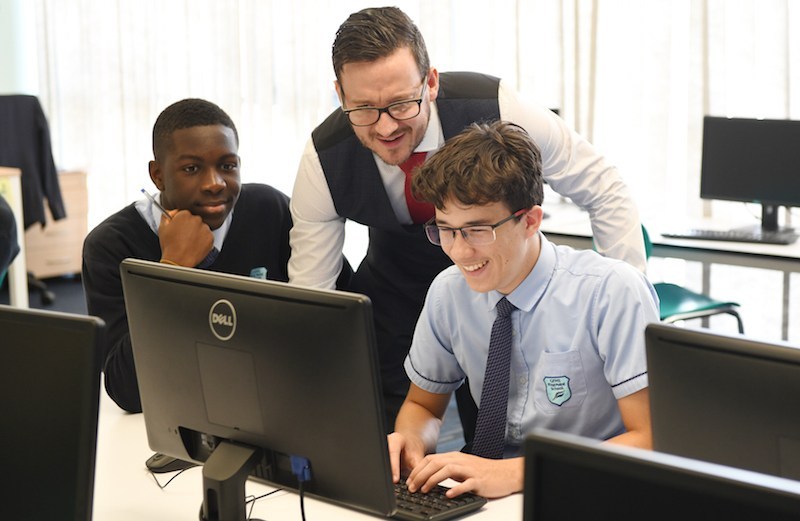 Jay Tostevin takes up the cause when FPS is quizzed on how golf can set up future students for "high academic achievement".
"Golf as a sport impacts positively on academic achievement," Tostevin said. "In fact, there are over 250 associations between physical activity and academic achievement, academic behaviour, and cognitive skills and attitudes."
FPS has already partnered with a number of businesses including SIEMENS, Emirates NBD, Price Waterhouse Cooper, Emirates Airline and Facebook. Expect the links with the Middle East golf industry to increase as well.
"Our partnership with SIEMENS is just the start of our links with industry here in the UAE," Tostevin said. "Our aim is to develop these links so that these companies can collaborate to provide enhanced opportunities for young people. I'm thinking our swing studio could be powered using Siemens technology. 
"The beauty of golf is that the handicap system allows anyone to play with anyone.  The beauty of the Middle East is that 95 per cent of the time the weather is superb. Put these together and we have a plethora of opportunities to organise golfing events where all our stakeholders can come together to socialise as well as forge new business opportunities."
To find out more about GEMS FirstPoint School and the courses offered, click here
RELATED: How this Dubai school is addressing the challenge of the future workplace