By Matt Smith
Long held as one of the UAE capital's go-to destinations for sports fans to watch their favourite footballers, drivers and golfers, the Blu Sky Lounge and Grill at Southern Sun Abu Dhabi is raising its game to give patrons a unique first-hand sporting experience.
Blu Sky has become the first bar in Abu Dhabi to hosts its own Trackman golf simulator, offering wannabe pros and rookies alike the chance to pick up a club and have some fun in the comfort of this chic establishment.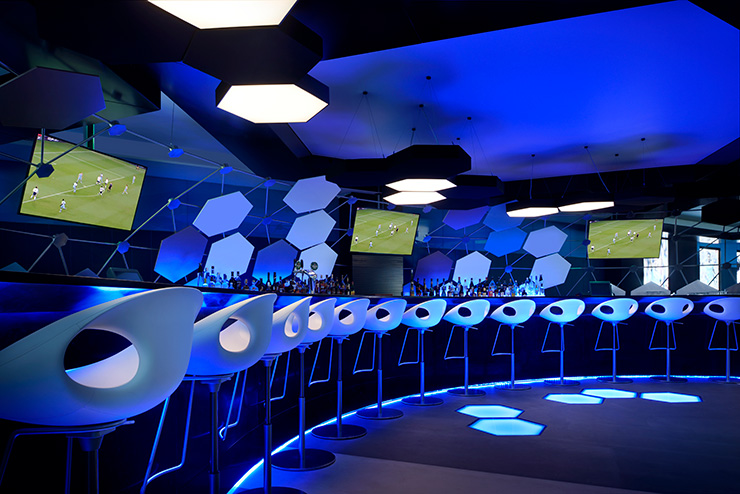 From nights out playing a round with friends, watching live professional golf over a few drinks and great food, even getting the kids into golf through the various fun games Trackman has to offer, Blu Sky has it all in one place.
The seasoned players can also work on their swing, check their stats, distances, spin rate, and hone their putting thanks to Trackman's cutting-edge technology.
Blu Sky also offers packages such as the Pins and Prosecco (Ladies Night), Society tournaments as well as our Blu Sky — Race to Spinneys competition.
Cost
Hourly rates start from AED 85 for up to four players.
Drinks from AED 25
Food and beverage combos from AED 99 per person
Location
Blu Sky Lounge & Grill, level M3, Southern Sun Abu Dhabi, Al Mina Street, Abu Dhabi. Map here
Hours
Monday to Friday: 3pm to 3am
Saturday and Sunday: Noon to 3am
Visit the website here