Ever dreamed of playing Augusta National, the Old Course at St. Andrews…Sawgrass, Oakmont, Bayhill, the Belfry? At Royal Gems Golf City – Dream Arena you can have a little taste of them all. Asia's first replica course combines nine of the best holes in the world with the back nine of Augusta National. Course designers have created the required extreme challenges and elevation changes from what was previously flattish farmland just outside Bangkok.
Stepping onto the 1st tee can transport you, not just to holes you've never played, but to holes you wish you could. Imagine teeing off at Oakmont's No. 3 with the famous church pew bunkers to your left. Then step onto the Royal Gems City
No.2 – a replica of Bay Hill's narrow-fairway, curving-around-water par-5 6th.
The 3rd is a re-creation of Sawgrass' famous 17th island green. While it loses some of its drama by being shoehorned into the middle of Bangkok, you'll still see a steady parade of intimidated golfers hitting pop shots into the water. Go on to play such greats at the Road Hole at St. Andrews, the Postage Stamp from Royal Troon Scotland, and The Belfry from West Midlands, UK. After finishing these great holes, don't relax!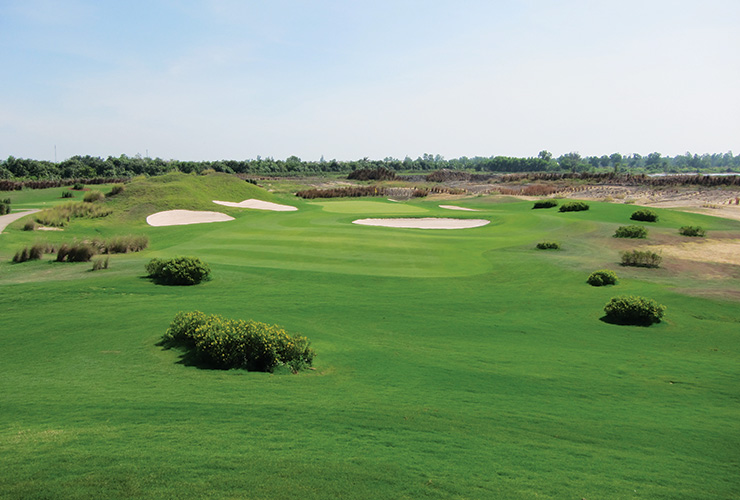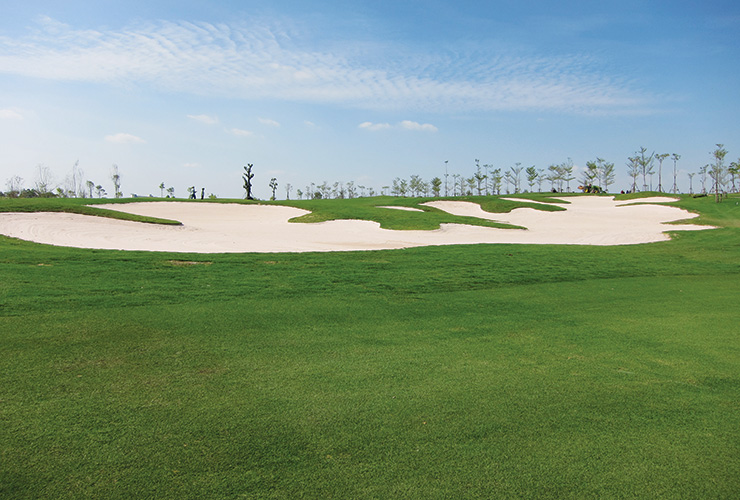 The back nine from Augusta National, including Amen Corner, waits ahead. In fact, the back nine at Royal Gems Golf City is close to the lengths, elevations and includes the toughening of Augusta National in recent years. Playing replicas of 18 of the world's top golf holes can make for a taxing day. However, add knowledgeable Thai caddies and a great clubhouse to these already famous golf holes, and a day out on this Bangkok course may be as close to the real McCoy as you'll ever experience.