Cooled by Andaman Sea breezes, Laguna Golf Phuket reflects the natural beauty and tropical surroundings of Bang Tao Bay. Set on a valley floor overlooked by low wooded hills and marshlands, this a resort course that will challenge all levels without beating you up. Holidays are meant to be fun after all.
Re-designed in 2014, Laguna Golf Phuket is a layout you have to think your way around as each hole offers a multitude of shot options and both nines good variety.
Tiered fairways, depressions and mounds dominate play. Wide fairways are seemingly straightforward but you'll still need to position your ball to set up scoring opportunities.
Many holes on the front nine define the existing naturally landscaped water bodies. The back nine meanders through mature stands of trees. Both nines take advantage of large overhanging trees which influence play and frame most of the holes. The rough areas are a mix of wood chip and native grasses. While there is infrequent use of bunkers, each one is strategically positioned to appear prominent and come into play where necessary.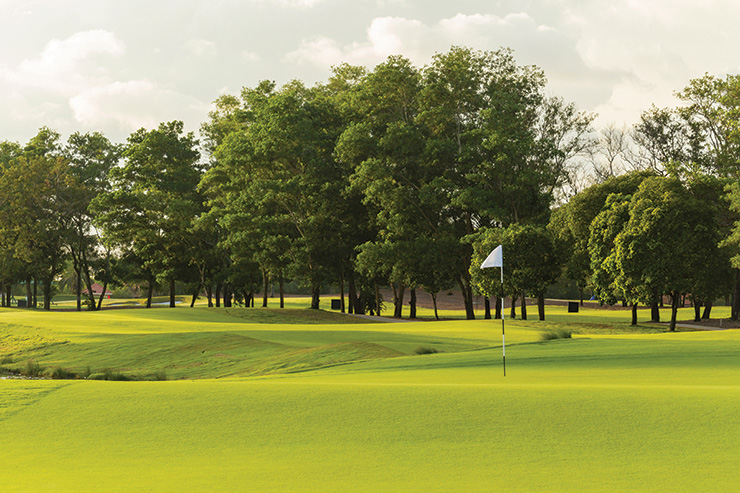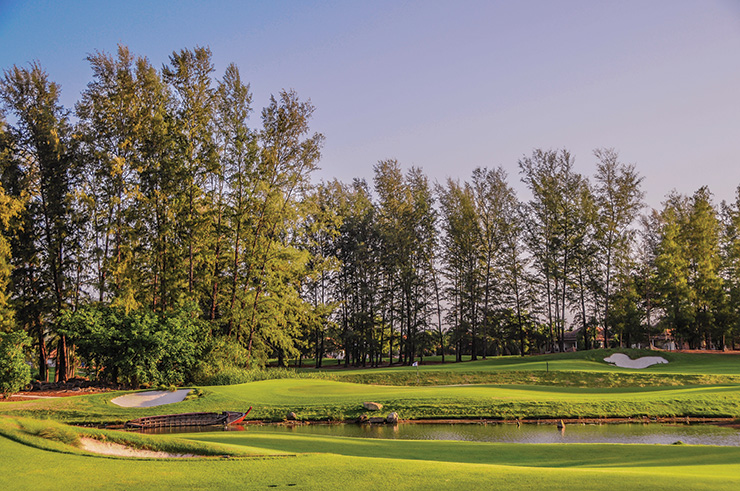 The two finishing holes are the most challenging; the monster 612 yard 17th requiring golfers to negotiate water at least twice, while the beautiful par-4 18th hole offers a shot at a closing birdie with a well-struck tee-shot.
The clubhouse provides a first-class restaurant. Non-golfers are encouraged to make use of the adjoining luxury spa facilities, which makes a four-hour spa and massage treatment the perfect companion to a round of golf.
Conveniently located in the Laguna area, Laguna Golf Phuket makes for easy transportation for those staying at any of the area's luxury resorts. An early morning round will leave time for lunch and the rest of the day on the beach or for exploring Phuket Island.