Set in a picturesque valley overlooking an unspoilt panorama of rolling hills lays Minthis Golf Club, an 18-hole championship course. At an altitude of 550 metres above sea level it is a course for all seasons, enjoying cool breezes even during the summer with mesmerising mountain views. The course enjoys a historical location, encircling a 12th century monastery, with holes surrounded by grapevines,  and walnut, almond and olive trees.

Designed by Donald Steel in 1994, the course has recently undergone extensive enhancement by Mackenzie & Ebert, famed for their work on Open Championship courses such as Royal Portrush. They are fervent believers that golf courses should fit into the landscape and be in keeping with their setting.
At Minthis, the elevated tees invite everyone to 'have a go' yet narrow tree-lined fairways provide an exhilarating challenge, with each shot requiring careful assessment. Few places are so tranquil for a friendly game.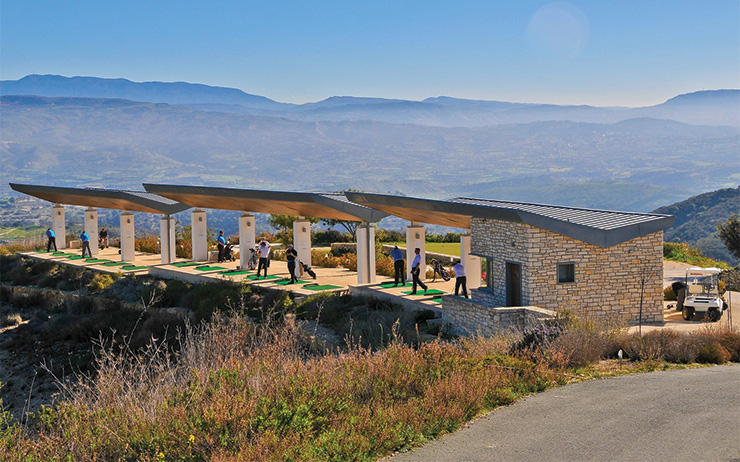 The signature 13th hole is a challenging par 3 that has to be played to be appreciated; the green is on an island surrounded by hazardous water. Looks are deceiving, and although it seems relatively straightforward it requires precision and accuracy to reach the heart of the green.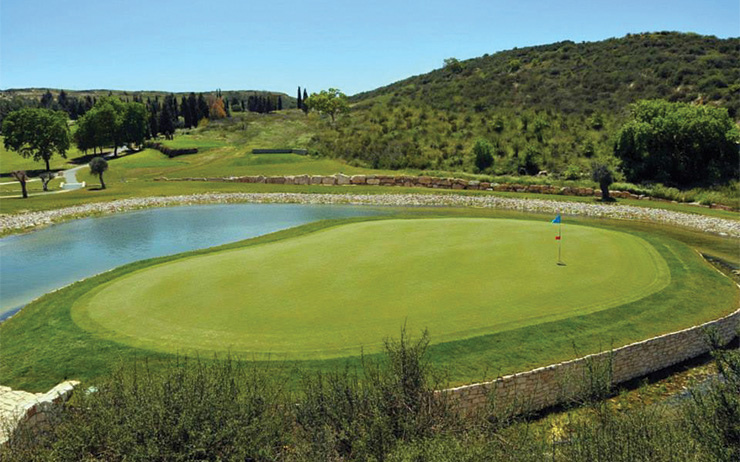 Now is an exciting time at Minthis with the development of two new holes. There will be a new par 5 hole; the challenge here is to try not to be distracted by the dramatic views of the Troodos mountains as you hit the long drive towards them.  A new par 3 will also require great skill with pines to the left and a large deep bunker on the right. The two new holes have been designed by Mackenzie & Ebert, not just to improve the current layout but add distinction and variety between the holes. The new holes will be ready in 2018 and 2019 respectively. Until then the current layout of the 18-hole par 71 course will continue to stimulate and excite players of all standards.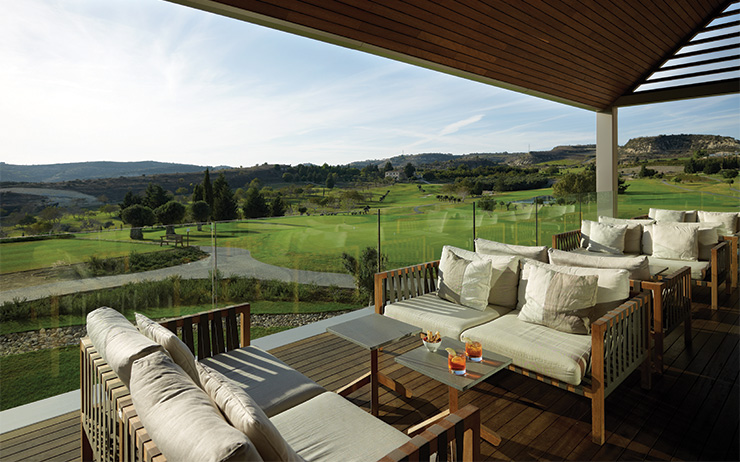 To top it off, Minthis is a looped course, with each nine returning you to the luxurious and comfortable clubhouse where the lounge, golf terrace or sports bar offer the perfect space for pre- and post-game drinks, while the restaurant transforms the finest local and international ingredients into culinary delights.