Aphrodite Hills Resort overlooks the site where Aphrodite, the Greek Goddess of Love, is said to have emerged from the sea. We can't independently verify those reports but we do know for certain that the love for Cyprus' best-known course now has an official seal.

The five-star fully integrated resort was celebrating as we went to print, having just been unveiled as the 2018 European Golf Resort of the Year at the prestigious annual International Association of Golf Tour Operators (IAGTO) Awards in Cannes.
When 680 golf tour operators from 65 countries cast their votes and your resort emerge from those eligible from a total of 2,000 resorts globally, you know you're doing something right.
But far from resting on their laurels, Aphrodite Hills is nearing completion of a €2.5 million modernisation project, including the rebuilding of greens and bunkers. The temporary greens will be gone by January 19, ensuring the resort fully deserves its new IAGTO gong and the recognition as 'Aphrodite Hills Resort – PGA National, Cyprus', elevating its already stellar standing among Mediterranean golf.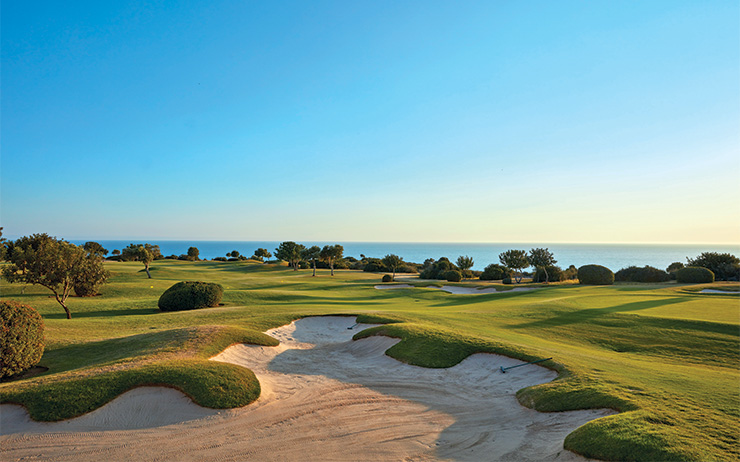 Golf Director Andrew Darker takes up the story: "For more than 15 years, Aphrodite Hills has created a strong reputation as both a golf course and a state-of-the-art resort. We believe that collaboration with PGA will further develop our profile in the conscience of golfers and the thousands of visitors hosted daily throughout the year."
PGA Chief Executive Robert Maxfield added: "We are pleased that Aphrodite Hills has become the PGA National, Cyprus, which exalts the quality of the remarkable and newly renovated golf course, as well as the excellent five-star leisure facilities. We are proud to promote PGA National, Cyprus alongside its other national facilities in Europe, further strengthening PGA's global reputation."
Nestled in the midst of a protected forest and with views of the Mediterranean Sea, Aphrodite Hills Resort spans 234 hectares of which  92 percent is an indigenous plantation, greenery and landscaping.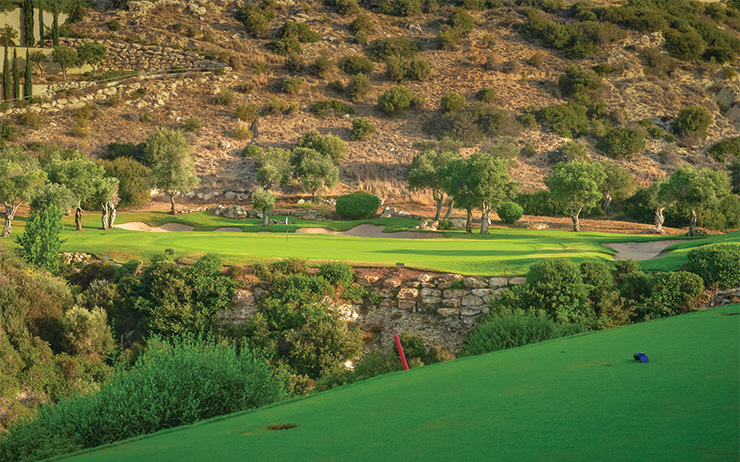 The prestigious Aphrodite Hills Hotel, with 290 rooms and suites, awarded Retreat Spa, 18 restaurants and bars are operated by Atlantica Hotels, Holiday Residences, offering stylish holiday villas and apartments for rent, world-class tennis and football academies, horse riding and a children's club.
Aphrodite Hills also offers a variety of contemporary villas and apartments designed for comfortable living. All the properties enjoy the uninterrupted sea and/or golf views and, coupled with full property management services, make an appealing investment opportunity for Middle Eastern buyers.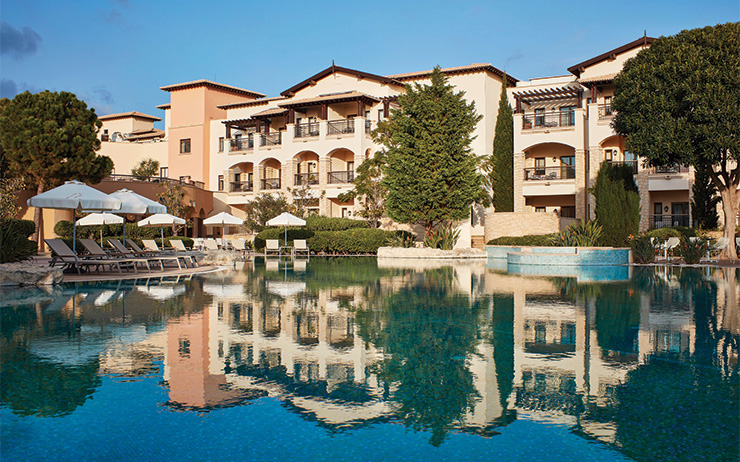 Designed by acclaimed American architect Cabell Robinson, the 18-hole championship course is spread over 6,877 yards and challenges with lush Bermuda fairways, generous but tiered greens and challenging bunkers. The course expands through indigenous olive and carob trees and is built on two plateaus of a mountain separated by a dramatic ravine. It makes for some truly memorable tee shots. With outstanding views of the Mediterranean and five tees per hole, it is a course suitable for advanced or intermediate players.