What could possibly be better than playing the "Home of Champions" and testing your game on the course the European Tour's best grace each January? Playing the world-renowned resort course having just laced up your soft spikes, waltzed through the plush lobby of the Westin Abu Dhabi Golf Resort & Spa and directly onto the course where your clubs and cart await, that's what.

If there is a more convenient resort offering in Middle East golf, we haven't experienced it.
From arrival at the spectacular Falcon Clubhouse, throughout your 7,600-yard (from the championship tees) loop of Peter Harradine's beloved design to your post round debrief on the Falcon Terrace and back to your luxurious hotel room, this is golf delivered to a true five-star standard.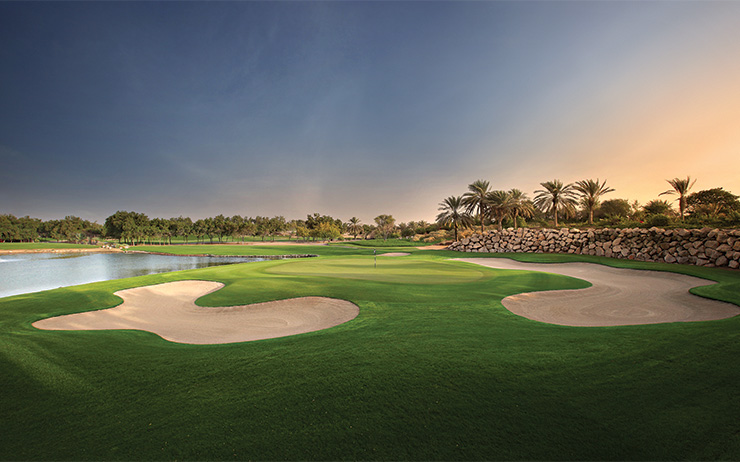 The golf is challenging without ever being unfair – a trait of Harradine's – with the championship layout's par 5s all memorable, none more so that the 18th, which delivers a fitting finale to European Tour events and rounds with your buddies. You need to shape your ball of most tees but the big hitter is given ample opportunity to open their shoulders. Strategic bunkering and normally pristine greens complete the picture.
Race to Dubai champion Tommy Fleetwood will defend the famed Falcon Trophy in January as part of a "Magnificent Seven" including Johnson, McIlroy, Rose, Stenson, Kuchar and Casey. The marketers trumpet it as a #BestoftheBest, which speaks volumes of the course and the resort. Europe's best rave about the event and turn up year after year even if the likes of Stenson and McIlroy have found the Falcon extremely elusive thus far.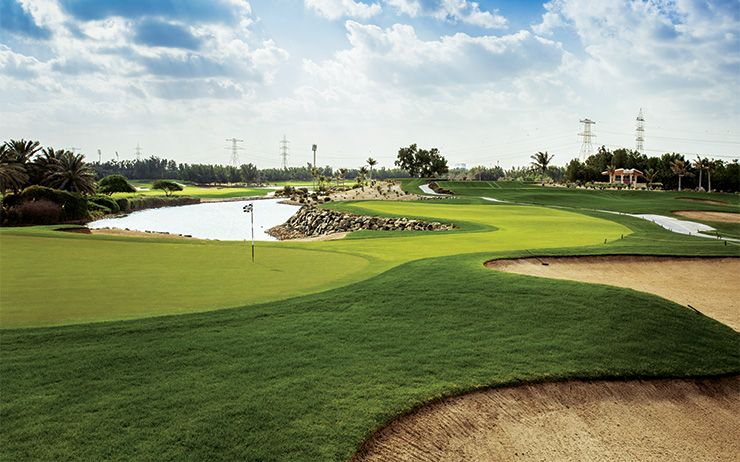 Abu Dhabi Golf Club is actually home to 27 holes and you shouldn't dismiss the little nine-holer, secretly referred to as the Garden Course but officially known as 'Holes 19-27'.
Golf Digest ME has previously enjoyed a family stay and play focused solely on the little course where forward tees of 2,530 yards were perfect for a nine-year-old rookie and 3,341 yards ample for Dad. It was precious family time and also perfect for some floodlit fun the day before or the night after your round on the championship circuit.
Abu Dhabi is indeed an "oasis of tranquillity and beauty carved out of the desert" where the generous fairways meander through pockets of palms and ornamental shrubs and trees and seven saltwater lakes dissect both courses but rarely come into play.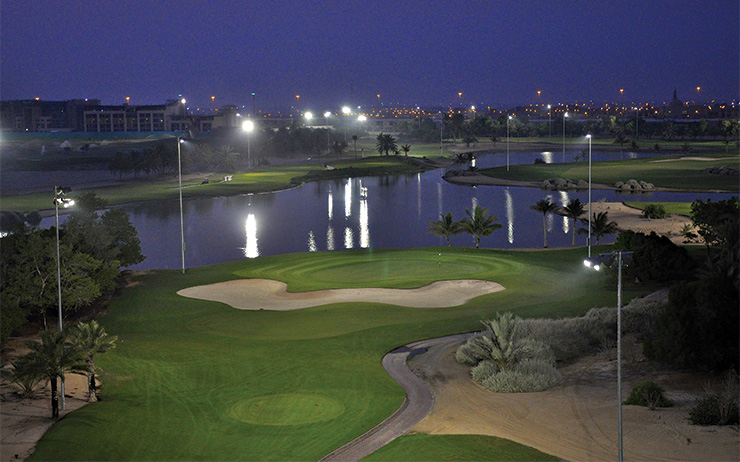 Throw in extensive practice facilities, that iconic Falcon Clubhouse with three floors of lounges and restaurants including The Grille, the club's fine-dining restaurant and one of the best steak and seafood restaurants in Abu Dhabi, a swimming pool…
We could go on and on – squash courts, a health club with sauna, spa and Jacuzzi – but you get the message. You'll be hard-pressed to find a better stay and play option in the region. They'll even organise a game at sister club Saadiyat Beach G.C. if you fancy it – and can drag yourself away from the place champions call home.