SPONSORED CONTENT: The United Arab Emirates is spoilt for choice when it comes to quality schools but very few offer a dedicated golf program. A Singapore school is now luring Middle East parents with promising young exponents of the royal and ancient game to consider an attractive offshore boarding option.
Stamford American International School is the only school in Singapore with an indoor golf academy.
Coordinated by English PGA Professional Nigel Bark, Stamford American's "Lions" Golf program uses V1 Golf to provide video feedback of players swings while launch monitors such as Trackman provide numerical feedback to also improve performance.

The Lions golf program is part of Stamford's co-curricular offering. Home to more than 70 nationalities, the school promises the "best start in life" for children aged 18 months to 18 years. The golf academy comprises of two teams:  the Stamford Cubs for grade 2 to 5 students and the Stamford Lions for Grade 6 to 12 learners.
WATCH: STAMFORD AMERICAN INTERNATIONAL SCHOOL 
The Cubs undergo training to obtain a Proficiency Certificate (PC) which readies the 7-11 year olds for course play while the main aim of the Lions squad members (11-18 years) is to compete at both local and international tournaments. The school has boarding options available for students from 12 years and upwards.
All sports training sessions at Stamford American are geared towards performance which is where Nigel, who has coached golf since the age of 19 and is now a lead instructor at the Leadbetter Golf Academy, comes in. As well as earning a degree in Professional Golf Coaching Studies, he also has a degree in Psychology and Sports Science.
RELATED: More Information on Stamford American's Golf Academy 
The Cubs train at the Stamford Golf Studio on Tuesdays and Thursdays and at Singapore's Laguna National Golf & Country Club on weekends. The weekend sessions for Lions squad members include a mixture of short-game practice, skills development on the range and 9-hole lessons.

"At Stamford American, we believe that there is an opportunity for every child no matter where their passion lies," said Dr. Eric Sands, Superintendent of Stamford American International School.
"We are intent on helping each student succeed in their ambition with a personalised approach in a caring, supportive and inclusive academic environment."
Stamford American is the only school in Singapore to offer multiple graduating pathways. Students graduate with a U.S.-accredited Stamford High School Diploma alongside the opportunity to pursue the International Baccalaureate (IB) Diploma or Advanced Placement (AP) International Diploma, all closely aligned to each student's ambitions and future university or career plans.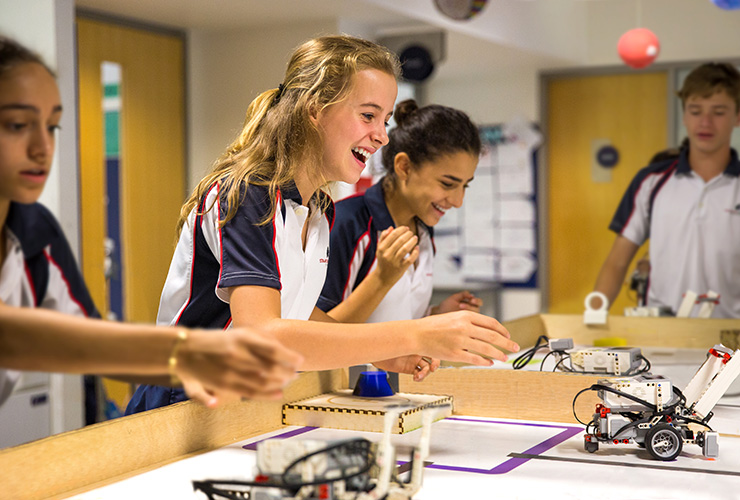 As a multicultural, global community, Stamford American 's culture is supported by a World Language Program, where the school offers three of the most spoken languages on the globe: Mandarin, Spanish and English. Students also receive English language and homework support in dedicated study time – eight hours per week – to help them achieve academic excellence.
"At Stamford American, we are dedicated to developing and inspiring your child, not just from an academic perspective but also socially, intellectually and physically. Some of the other well-rounded programs we offer to drive holistic development include athletics, field studies and performing arts."
Stamford American welcomes new families all year round. For more information, click here
For fee information, click here