SPONSORED CONTENT: He's the tutor to the stars who puts his name and global fame to the programme. In Dubai, the coach carefully selected to deliver David Leadbetter's world-renowned junior coaching syllabus is earning a similar reverence with golf's most important sector – the next generation.
Just ask the happy, 30-strong intake who recently completed a 10-week course at The Leadbetter Golf Academy Dubai at JA The Resort Golf Course under the tutelage of Yasin Ali.
As a former Asian and European Tour player and fully accredited Leadbetter Professional, Ali brings a unique blend of top-flight knowledge and junior coaching best practice to the Leadbetter Kids Programme.
The great news for aspiring UAE juniors is that Ali is set to deliver two new programmes: a 5-day "Kids Christmas Camp" from December 13-17 and another 10-week "Leadbetter Kids" Programme from January 8-9.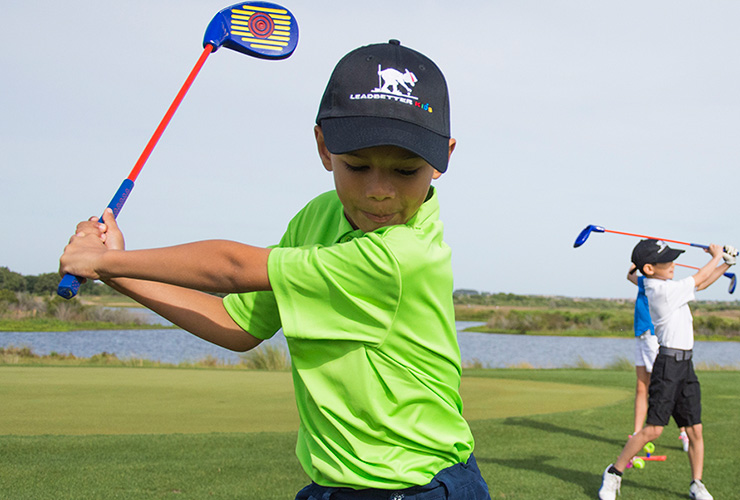 "The Leadbetter Kids Program we deliver at JA The Resort was devised by David himself to promote fun, high energy learning with a keen focus on team spirit, camaraderie, and etiquette," said Stuart McMurdo, the Jebel Ali resort's Director of Golf.
"The kids engage and play fun games to subconsciously learn the key golf fundamentals to build a solid skill base, whilst learning the finer points of the game."
Registrations are now being taken for the two new Leadbetter Golf Academy programmes HERE!
The five-day Christmas Camp costs AED 650 per child while the Leadbetter Kids Programme cost is split: AED 1100 for 10x one hour sessions for level 1 and 2 players and AED 1500 per term for level 3 and 4 players who participate in 90-minute sessions each week.
Check out a sample of what's on offer in this fun video:
Leadbetter has coached some of the game's biggest names – Sir Nick Faldo, Ernie Els, Nick Price, Lydia Ko and Michelle Wie among them – but is especially passionate nowadays about junior development.
The Leadbetter Golf Academy Dubai is the first academy in the Middle East to offer a holistic approach to premier golf instruction. At the junior level, kids learn physical, mental and social skills through combined activity stations of golf fundamentals, basic language skills, and other life skills training in a fun and safe environment.
"Leadbetter Kids Golf aims to develop healthy, self-motivated children with the skills necessary to become future champions in golf and in life."
For more information and to sign up, email: [email protected] or phone 04 814 5023 or click here.