Quail Hollow provided a stern test for the world's best golfers in its first crack at hosting a major championship on Thursday. And that's despite the course playing softer than anticipated due to a recent rainy patch in the Charlotte area. So who fared the best — and worst — in the first round of the 99th PGA Championship? Here's our rundown of the day's winners and losers.
Winner: Thorbjorn Olesen
The 27-year-old Dane made a slick 25-footer for birdie on Quail Hollow's tough finishing par 4 to shoot 67 and grab the early lead. Olesen is a four-time European Tour winner who is coming off a T-10 at the WGC-Bridgestone Invitational, and who finished T-6 at the 2013 Masters. Still, he's a surprise name at the top of the leader board, although, Thorbjorn is not even his real first name. That would be Jacob, but everyone in school started calling him by his middle name, Thorbjorn, when there were three Jacobs in his class and it stuck. So we've learned a couple things today:
Hope everyone was taking notes.
Loser: Rory McIlroy
An opening 72 (one over) wasn't a total disaster, but when you're the Vegas favorite heading into a tournament, the expectations go way up. And McIlroy, a two-time winner at Quail Hollow, looked on track for another low round when he birdied the 10th hole to get to two under. But a bogey on the par-3 13th (his third bogey on a par 3 of the day) and a double bogey on the par-4 14th, which he could reach with a 3-wood, cooled the four-time major champ off in a hurry. Still, we know how quickly he can get going on this course. McIlroy shot a final-round 62 to win here in 2010 and he shot a course-record 61 on his way to winning in 2015.
Winner: Jordan Spieth's driver
Remember that wild tee shot Spieth hit on the 13th hole during the final round of the British Open a few weeks back? Well, there was none of that on Thursday as Spieth was locked in with the big dog, hitting 10 of 14 fairways. More importantly, he picked up nearly two strokes on everyone else off the tee (ranked third in the field). However, it was another club that let him down. . .
Loser: Jordan Spieth's putter
Remember that 48-foot eagle putt Spieth made on the 15th hole during the final round of the British a few weeks back? Well, that putt was more than eight feet longer than all the putts Spieth holed on Thursday combined. Spieth lost nearly two strokes to the rest of the field on the greens (ranked 133rd) in the first round and wound up shooting a one-over-par 72 to begin his quest to become the youngest golfer to complete the career Grand Slam. Spieth isn't out of it by any means, but he'll need to start making more than tap-ins to climb the leader board.
Winner: Kevin Kisner
The Kiz finished outside of TNT's coverage window (more on that later), so you might not realize that he joined Jacob Olesen at the top of the leader board with a 67. Like Olesen, Kisner also brought the finishing hole of "The Green Mile" to its knees with a closing birdie. With nearly $4 million in earnings and a second PGA Tour title under his belt, it's already been a great season for the 33-year-old. Having never placed in the top 10 at a major, though, Kisner seems well overdue for a big finish in one of golf's biggest events.
Winner: Brooks Koepka
The reigning U.S. Open champ has hardly played since winning at Erin Hills, but it hasn't slowed him down in the least. After a month off, Koepka finished T-6 at the British Open, T-17 at Firestone, and opened with a 68 at Quail Hollow. The worst — and scariest — part of Koepka's day came when he hit an errant tee shot on No. 16 that bloodied a marshal. But the man ended up being OK, and so did Koepka's ball, which caromed off the guy and into the fairway. Yeah, he's on a good run.
Loser: TNT
Here's what the network was showing when Jordan Spieth teed off Thursday morning to begin his pursuit of history: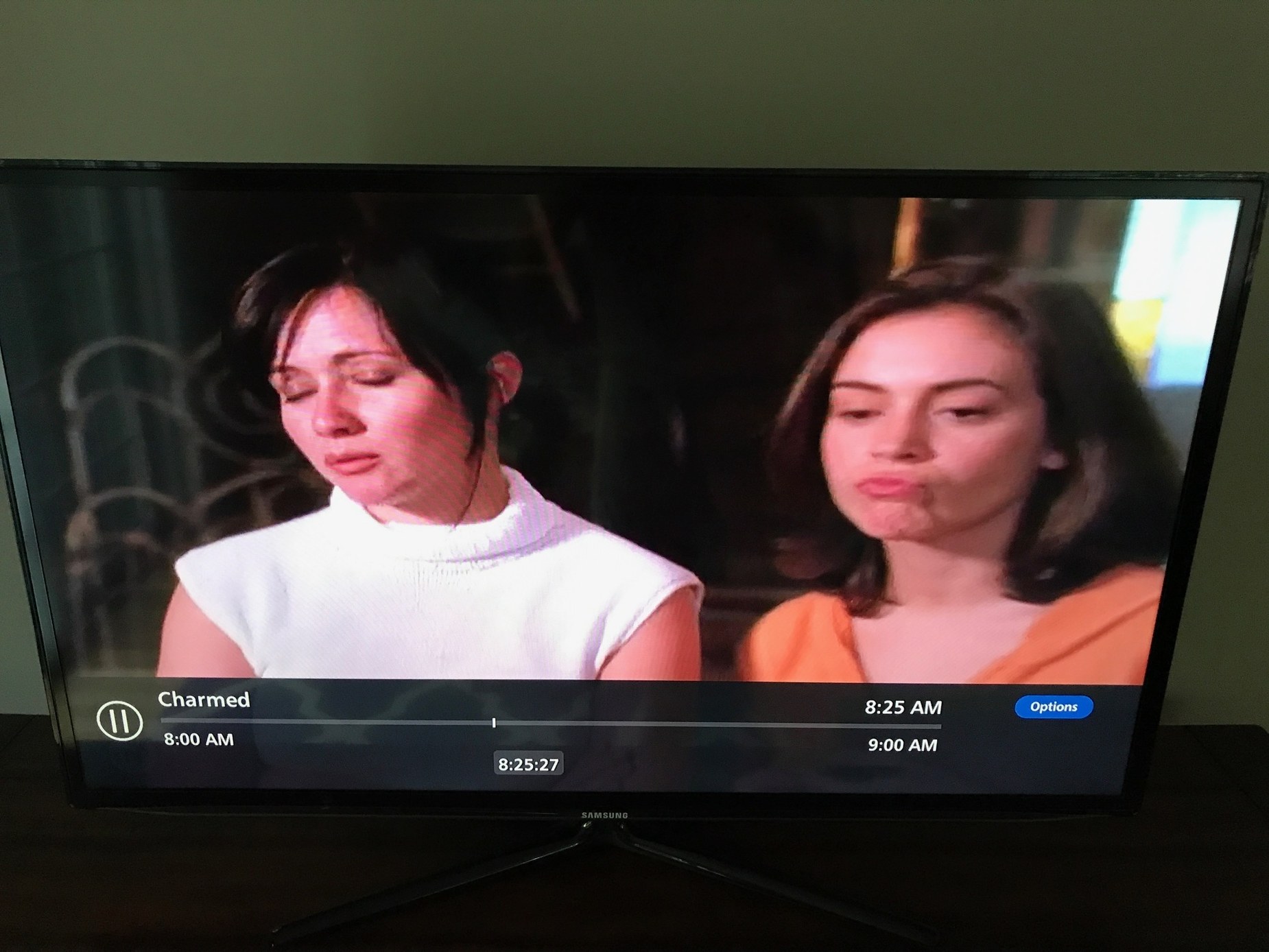 And here's what it looked like when Spieth made a bogey on the sixth hole (his 15th of the day) to fall to three over par: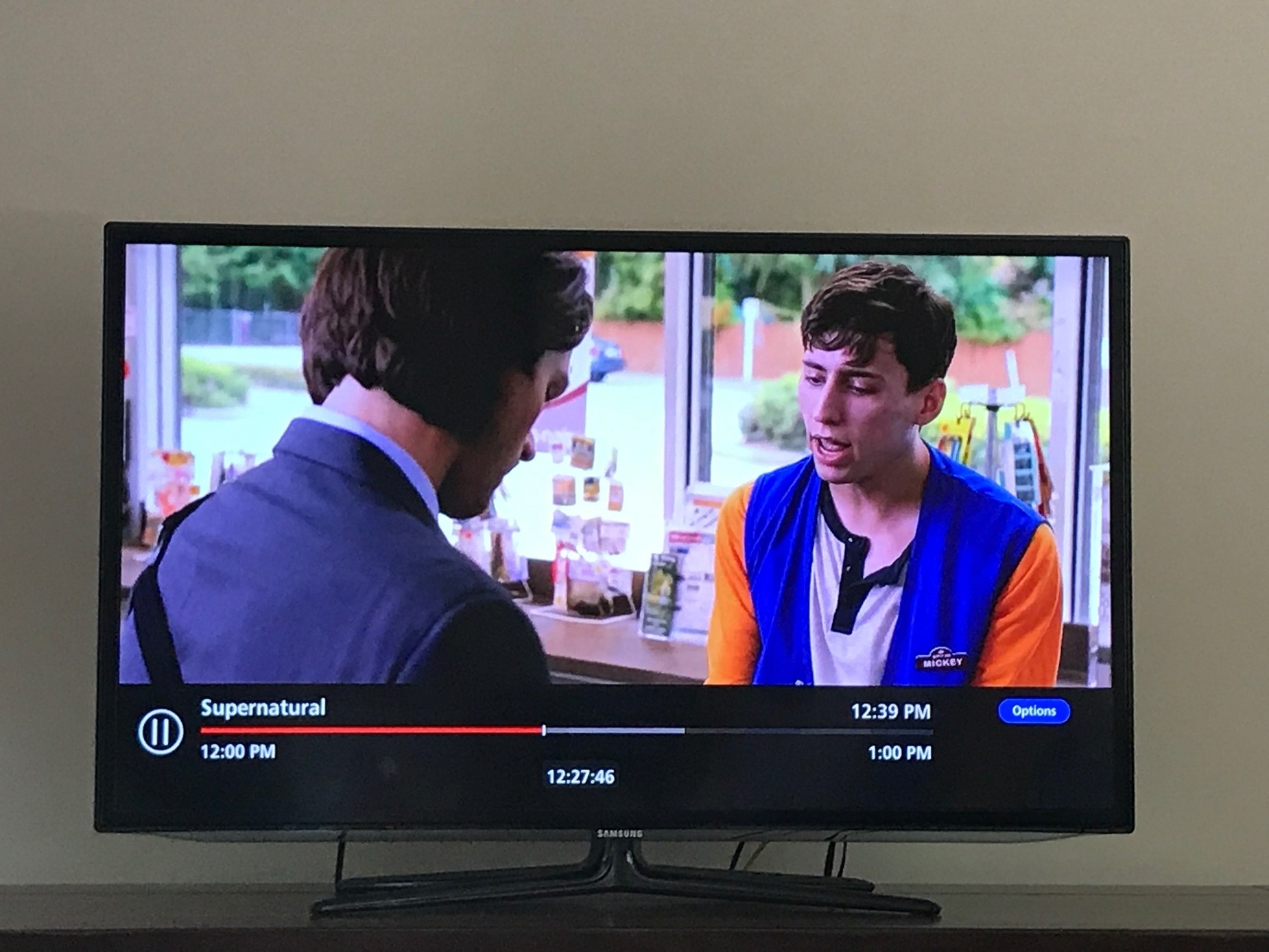 ou get the point. Yeah, yeah, there was live streaming of Spieth's group on the PGA's app, but when TNT finally came on the air at 1 p.m., golf fans got to see Spieth birdie Nos. 7 and 8 and par nine to wrap up his opening 72. That's it! Grand Slam pursuit or not, it's crazy that the tournament's marquee pairing of this year's three major winners thus far (Spieth, Brooks Koepka and Sergio Garcia) would get such little TV coverage — and it will happen for the big groups that tee off early Friday morning. Hope you have a good data plan.
Winner: Chris Stroud
This guy wasn't even supposed to be at Quail Hollow this week, but after picking up his first PGA Tour title in his 290th start last week at the Barracuda Championship, Stroud made the most of his unexpected start. Stroud parred every hole on the front nine and then made three birdies on the back for a bogey-free 68 that has him just one shot out of the lead. Pretty good for someone whose best finish in eight previous major championship starts was a T-47 at the 2010 U.S. Open.
Winner: Rickie Fowler
There were a handful of guys who shot lower than Fowler, but none of them did it with a triple bogey dragging them down. Or rather, a triple bogey that could have dragged them down. Fowler's 69 could have been much better if not for him clipping the lip of a fairway bunker on the fifth hole, which led to an ugly 7. But he bounced back with four birdies against one bogey to get within the top 10 after Day 1. Fowler won his first PGA Tour title at Quail Hollow in 2012, and five years later, he's in good shape to finally track down a first major.
Loser: Phil Mickelson and Ernie Els
The two legends who have combined two win nine majors both making their 100th career start in a major championship was a great early-week story, but it didn't take long to realize neither will be sticking around long at Quail Hollow. Els shot 80 in the morning and Mickelson nipped him with a 79 in the afternoon — his worst-ever score in the PGA Championship. On the bright side, they probably still have some cake leftovers.
A centennial celebration. ? pic.twitter.com/d2t9sUqypH

— PGA TOUR (@PGATOUR) August 8, 2017