By Mike Stachura
WHAT YOU NEED TO KNOW: Odyssey expands its putter lineup with four revamped, upgraded or completely new families of models. Included are expanded models from its White Hot OG line from last year, a fresh rebuild from face to sole of the Toulon Design family and two new shapes that take on the idea of just how similar well-designed mallets and blades might actually be. The overriding theme across all models is that forgiveness, contrary to much conventional wisdom, might have more to do with how close the centre of gravity is to the face rather than how close it is to the rear.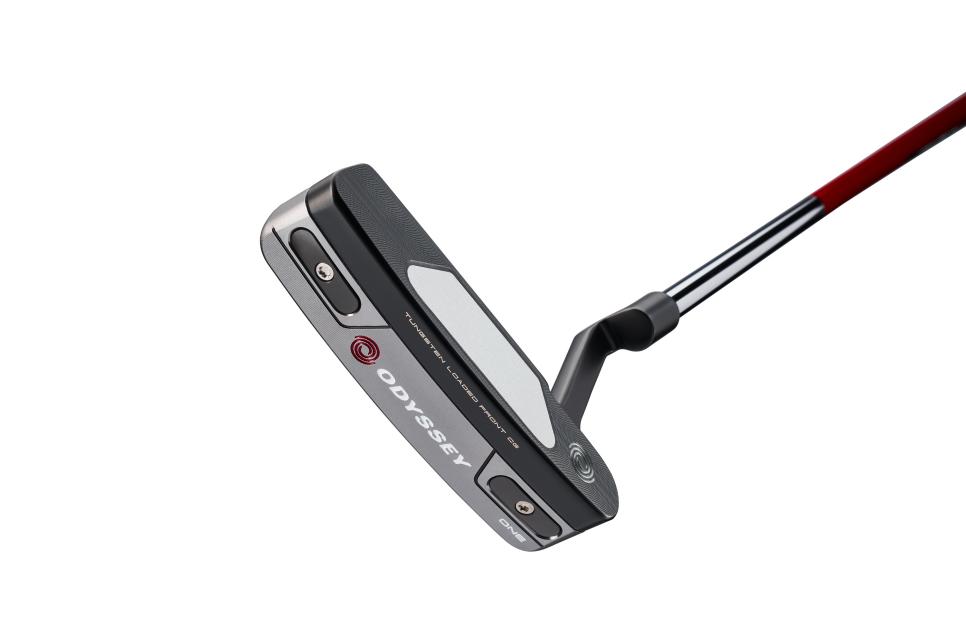 PRICE: Odyssey White Hot OG, $230 (steel)/$280 (StrokeLab); Odyssey Eleven, $300; Odyssey Tri Hot 5K, $400; Odyssey Toulon Design, $450. All putters are available for pre-order on Jan. 14. They are expected at retail Feb. 4. (Ed's Note: UAE Pricing and release dates to be confirmed)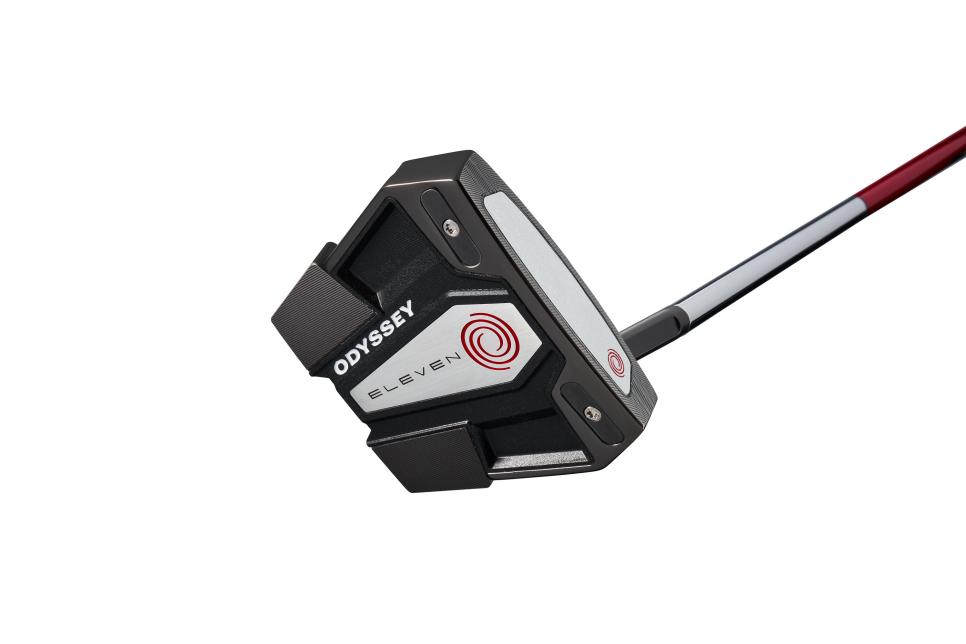 THE DEEP DIVE: What we've thought was true about putters has been changing a lot over the last decade. Time was when we thought only real hacks used mallets, whose forgiving designs made up for those lousy strokes. Now, most weeks seven of the top 10 players in the world use a mallet putter.
What that switch in thinking really has shown us is that forgiveness and stability, technically under the catch-all called "moment of inertia," are vital to the consistency that leads to more successful putting, whether it's paydays on tour or in the grill room.
But what might be changing most in putters is the very nature of "forgiveness," particularly with regard to where the centre of gravity should be. We've seen real hints of it with designs like Cleveland's Frontline and TaylorMade's Spider FCG. For the longest time, the thought was the CG should be pushed far back from the face to get the best performance on off-centre hits.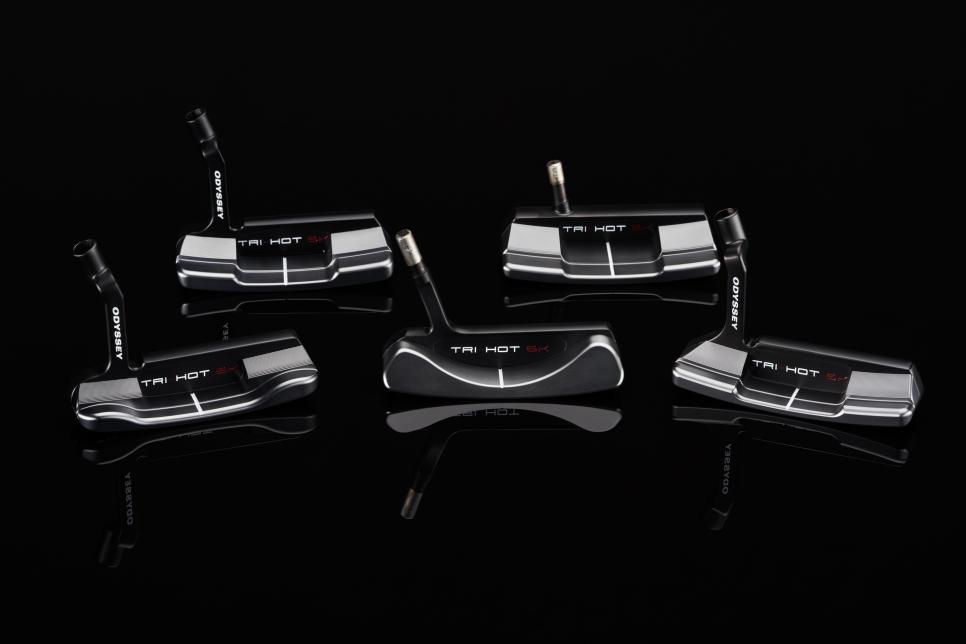 Now, Odyssey, the No. 1 putter brand in golf, has dug in on the idea of forgiveness and stability, and the primary result are two new putter lines, one mallet (the Eleven) and one blade (Tri Hot 5K) that both incorporate all of the forgiveness of the one with the control of the other. That theme continues, as well, with new mallets in the White Hot OG lineup and revised faces and sole weighting in the sleek milled Toulon Design lineup.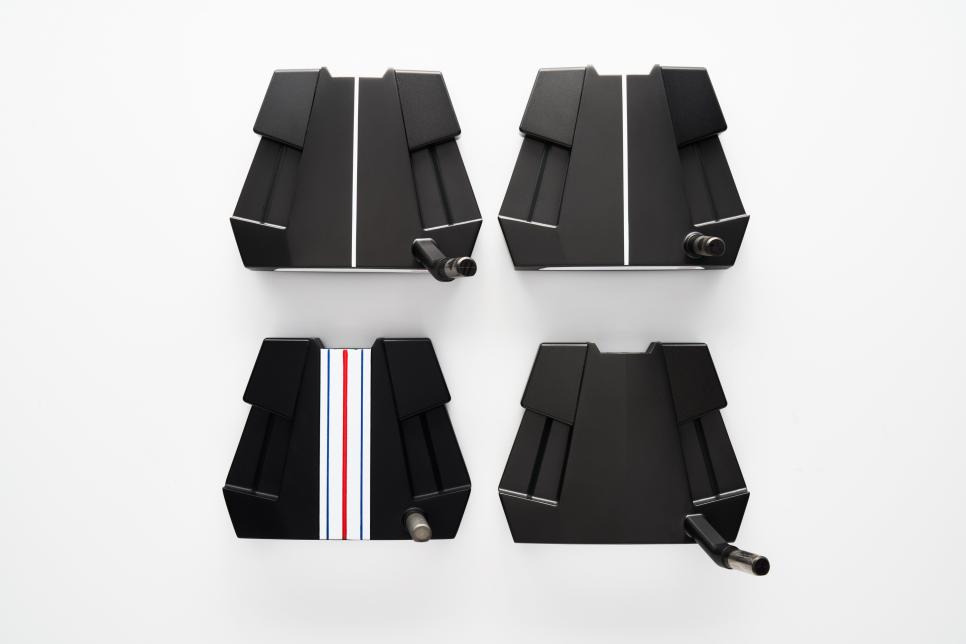 Essentially, the entire Odyssey roster for 2022 reflects not so much how to make mallets better mallets or blades better blades, but rather how to make mallets and blades both better putters. The key seems to be making off-centre hits roll close to the same distance as centre hits, while at the same time reducing the way off-centre hits finish farther to the right or the left. The answer lies in not pushing the CG so deep while at the same time super-boosting the off-centre stability, said Patrick Dawson, Odyssey's senior R&D manager. That's not a contradiction in terms.
"It seems like the classic club designer's problem: Do you want ball speed robustness or do you want side angle or sidespin robustness?" he said, referencing the idea that maintaining ball speed across the face and reducing side spin solves the twin putting problems of distance and direction. "Well, in the putter space we really think the side angle is going to be what causes somebody's putts to go offline. So if you can get outsize gains in moment of inertia at that same depth of CG, then you're really cooking with fire. Because now you get some of that additional ball speed robustness, you maintain all of your side angle robustness and the result is something pretty unique and special."
The result is the Eleven, a forward CG larger mallet with high MOI, and the the Tri Hot 5K, a traditional-looking blade with an MOI in line with or even higher than most top mallets. Both putters get to that perfect mix of high stability and forward CG with extensive use of multiple materials. The Eleven, which is shaped like a trapezoid with the face wider than the rear perimeter, uses eight distinct parts and includes the White Hot polymer insert on the face, as well as a heavy dose of steel on top and in front, aluminium in the back and sides and a thermoplastic urethane brick in the middle to produce a highly stable head design. The CG is forward so off-centre hits show less dispersion because of reduced sidespin but better ball speed because of all that heel and toe weighting for stability.
Of course, getting to this shape isn't just science. It's also player feedback on mallets, said Sean Toulon, Odyssey's general manager, who's been studying the prevalence of mallets on tour and why some players switch back and forth between mallets and blades.
"What we're seeing is when that CG tends to get too far back on putters that have relatively high MOI, they can be very difficult to rotate enough on the way through back to square," he said. "It takes a lot of energy from a golfer to be able to override those two forces, and the miss biases end up being to the right."
The Eleven aims to fix that effect with a more forward centre of gravity. Like all Odyssey putters, it includes the combination graphite and steel Stroke Lab shaft, which raises the balance point closer to the hands to improve repeatability in the stroke. This latest version features a shorter steel section at the tip and a stiffer profile with less total weight for more stability.
So if the Eleven exhibits much of the face control benefits of a typical blade through its shallower, blade-like CG location, could a blade develop some of the mallet's stability? Enter the Tri Hot 5K, five recognisable blade styles which use steel, aluminium and especially tungsten to produce a true blade shape with MOI numbers higher than many popular mallets (above 5,000 grams-centimetres squared, which for perspective is also higher than many drivers). The Tri Hot 5K, which also uses the White Hot polymer insert, features a steel hosel and face area and then inserts 121 grams of tungsten up front in the heel and toe behind the face. The back flange is made of light aluminium and then another pair of 28-gram tungsten weights in heel and toe ports in the sole. Nearly half of the putter's total weight is high-density tungsten.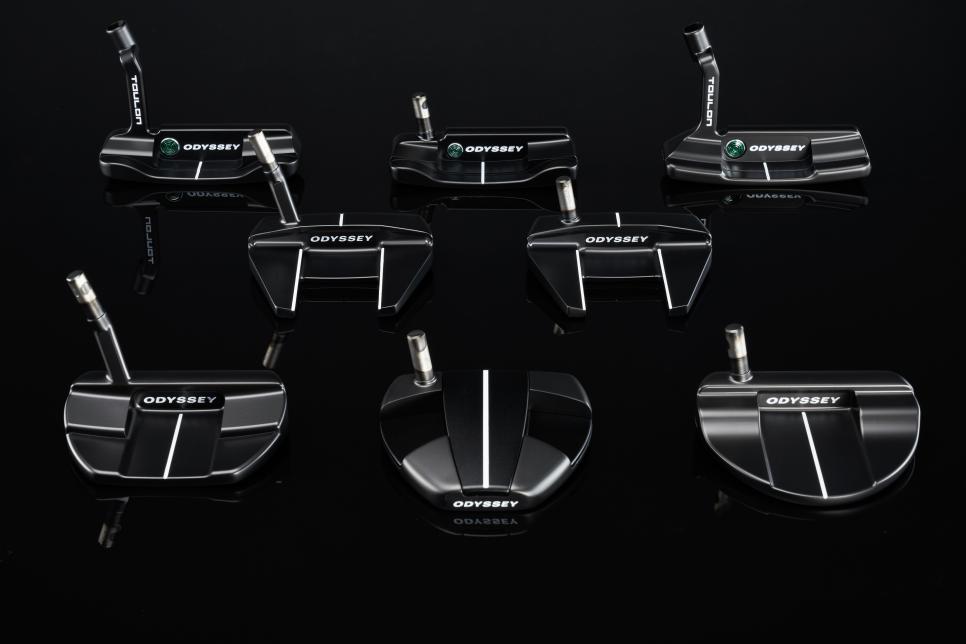 Odyssey's other putters are taking off on some of those learnings, as well. The Toulon Design all-milled putters have been redesigned in two key ways to help ball speed consistency. First the diamond-shaped milling pattern, including horizontal lines that split each diamond, extends across the entire face for consistent roll and feel. The Toulon Design line's blades and mallets all have switched out of a centre sole plate to heel and toe weights positioned toward the front for that more forward CG position.
"With milled putters the focus has always been on shaping or materials, but where we always thought we could make a difference was to bring a level of technical performance to this category so we could get these products to really perform at the very highest level not just of milled putters, but of putters in general," Toulon said. "But this is the highest level of performance we've ever had."
The new lineup includes three familiar blades, three traditional mallets and two new modern mallet shapes, the Daytona Beach and LeMans.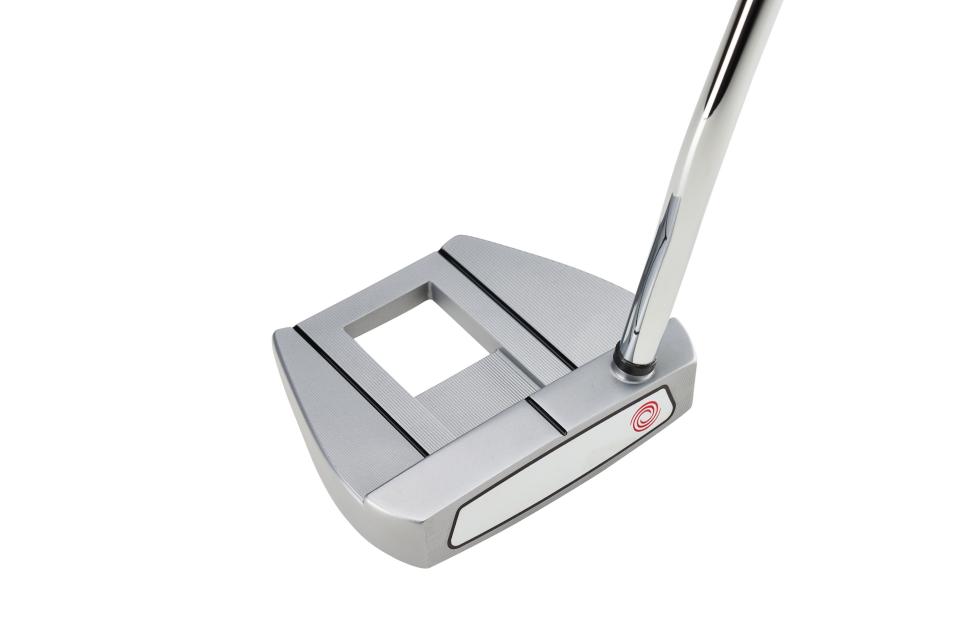 Not to be forgotten in this new thinking about forgiveness are new higher-MOI shapes added to the White Hot OG lineup. The collection introduced last year grows with the Double Wide blade and three new versions of the twin-fanged No. 7 (including the No. 7 Bird with a back bridge that joins those parallel wings). The White Hot OG line also adds three women's specific lengths and weights to its popular No. 1, No. 7 and 2-Ball shapes.
Pricing for the White Hot OG is $230 (steel), $270 (Stroke Lab); Eleven, $300; Tri Hot 5K, $400; and Toulon Design, $450. All Odyssey models will be available for pre-order on Jan. 14 and will be at retail Feb. 4. (Ed's Note: UAE Pricing and release dates to be confirmed)