Ron Major at Abu Dhabi Golf Club, the first club from the capital to sign up
Meet the man, and high definition technology, behind a UAE-inspired golf course guide app with global ambitions
By Kent Gray
It's 2009 and Ron Major is working on an offshore oil platform 45 nautical miles (84km) out into the Arabian Gulf. As manager of projects for an Abu Dhabi-based engineering consultancy, the Englishman is using a laser scanner to map a detailed 3D model for field operator Zakum Development Company (ZADCO) when he has a lightbulb moment.
"I'm up there thinking about retirement to be honest, thinking about what I'm going to do with myself next," Major reveals of his flash of inspiration in the Upper Zakum field, a 45-minute helicopter flight from the UAE capital.
Though he hadn't played regular golf for many years, Major suddenly struck on an idea for a course guide app using the same high definition mapping technology. Fast-forward the best part of a decade and that dream has finally been realised in Course Master, an application that includes a competition mode which the R&A has confirmed meets the revised 2019 version of the Rules of Golf (elevation data that is available in recreation mode, as well as some zoom levels, is disabled in competition mode).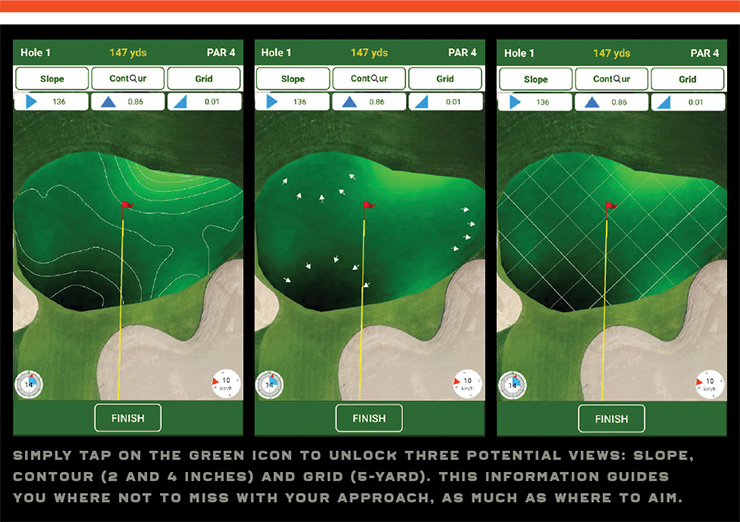 Where Course Master differs from other course guide apps is the mapping technology and use of high definition imagery; scroll in and you can even see footprints in bunkers. Another of the app's unique features is that it doesn't require users to chew into their own mobile data on course. Simply log into the app (after first registering online at coursemastergolf.ae) at home beforehand or using the participating club's Wifi at check-in, and you're good to go for the day. The "SYNC process" downloads the weather forecast for your location, the day's exact pin positions and logs you into the Course Master server for later access to your "Play Data".
There's all the usual features you get with other course guide apps including crisp 4k drone-shot, hole-by-hole video fly-throughs, shot tracking and touch screen distance guidance. Except Course Master takes the accuracy to a new level. Where other apps incorporating technology such as Google Maps are accurate to 10-20 metres, Course Master claims accuracy to within +/- 10cm with pin positions in-putted daily through a back-end process easily updated by the club's greenkeeping staff.
You can re-initiate the video fly-through mid-hole to get another perspective of your approach shot from the fairway, as well as accessing info about the green that will assist with course management. Simply tap on the green icon to unlock three potential views: Slope, Contour (2 and 4 inches) and Grid (5-yard). This information guides you where not to miss with your approach, as much as where to aim.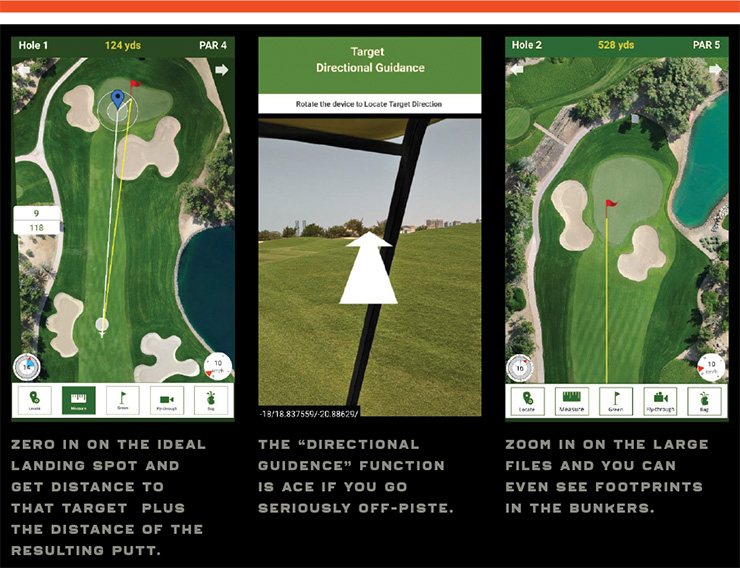 We also liked the 'Directional Guidance' function for when you do go seriously off-piste and cannot see the pin, perhaps due to a towering sand dune between you and the hole. Simply rotate your phone like you are taking a panorama photograph and once the inbuilt gyroscope lines up to the target, a white arrow locks in on the pin.
Another area where Course Master stands apart from other course guide apps we've tested is on the green; the technology used offers a dynamic experience that makes you feel like a touring pro. Once you've tapped in the location of your ball on the green, simply turn your device to landscape mode and you get not only the distance of the putt but also a "Putting Line Profile" – in layman's terms, the elevation changes you are faced with.
As with all apps, there are a few catches. Course Master is currently only available on Android (albeit an impressive 152 devices at last count) while Abu Dhabi Golf Club (both the National and Garden layouts) and Tower Links Golf Club in Ras Al Khaimah are the only clubs that have been chartered thus far. But Major is confident the concept will take off once the technology gains exposure – it will be made available on iOS once it gains more traction and he has plans to roll it out beyond the Middle East via a franchisee agreement.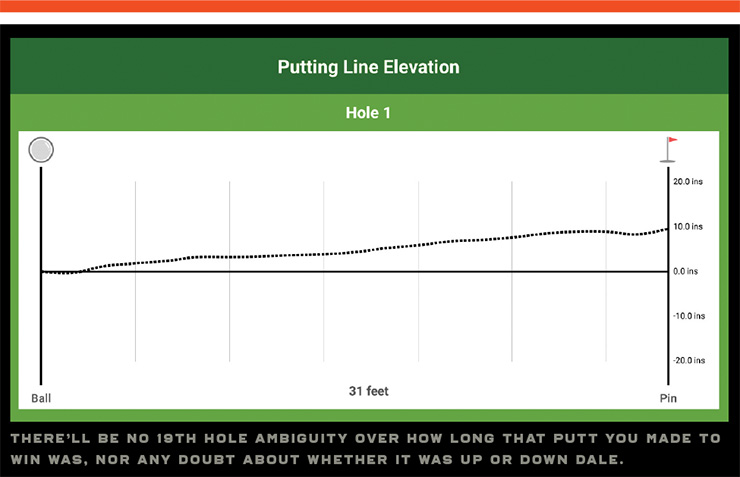 The app is a boon for clubs such as Tower Links who have no GPS technology incorporated into their buggies and for the likes of Abu Dhabi G.C. which restricts cart usage on the National course to path only for a period of time in the lead-up to their annual European Tour stop each January. The lure for clubs that do have in-cart GPS is financial; Course Master is entirely free for clubs and Major will share revenue with those who sign up, including offering advertising options.
While the app is free to download for players, users must buy credits or SYNCs – US$4 for one, $15 for 5, $25 for 10 or an annual sub of $200 for unlimited use – and a portion of this will be paid to participating clubs.
Given the plethora of free apps with much wider Middle East and even worldwide coverage, the cost of Course Master and limited line-up of courses is a challenge to initial take-up.
With that said, Major is in discussions about mapping Jumeirah Golf Estates, Emirates Golf Club and Dubai Creek Golf & Yacht Club ahead of a potential late summer trial at the trio of Dubai Golf-managed clubs and has the go-ahead to map The Els Club, Dubai.
Otherwise the app thoroughly impressive and improving with more user feedback; Major took on board our suggestion to simplify the clunky need to input which tees you are playing at the start of each hole rather than once at the start of your round. The big files make significant demands on your device and require patience when you change holes but it's a small price to pay for the staggering detail provided, particularly for approach shots and for the green reading info. If Major can win the chicken and egg scenario by signing up more clubs, that eureka moment on the oil platform could turn into golfing gold, for users and Major.