The average golfer tends to keep things simple when standing over a shot. You might confirm that the hole is a par 4. Or if there's water down the left side, you'll want to know that. Once in a while, you might get super fancy trying to determine which side of the green you want to it.
The tour player speaks an altogether different language, as confirmed by this photo Golf Digest's Ben Walton took of Rickie Fowler and caddie Joe Skovron looking over their notes of Augusta National's fifth hole in their yardage book.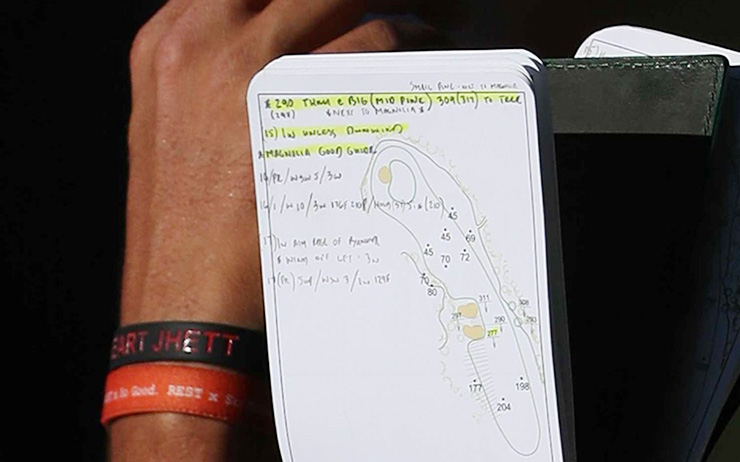 On the surface level, we know the fifth at Augusta is a 455-yard par 4 that climbs uphill and bends left, with two fairway bunkers on the left side. But zoom in on the picture and Fowler and Skovron have notes on various yardages from the landing area, as well as from different trees.
And they also have an understanding of even the slightest undulation on the fifth green.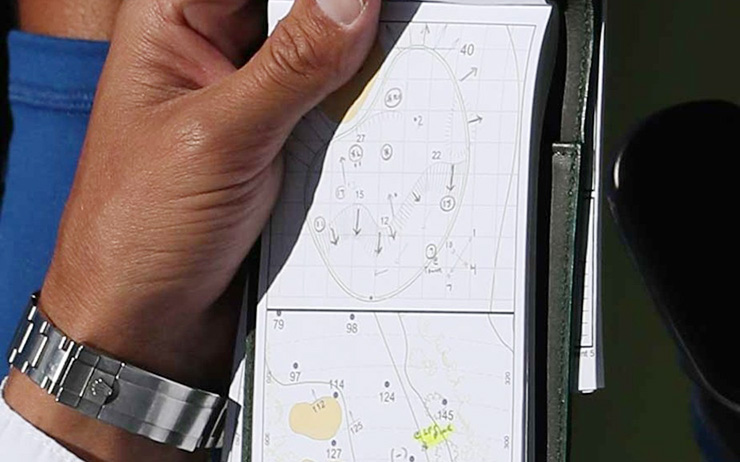 Even for a feel player like Fowler, you can't escape a decent amount of math. — By Sam Weinman