By Kent Gray
What were you doing when you were 13? Josh Hill is collecting golf silverware with shocking regularity and in some style too.
The Dubai-based English teen made it three successive Emirates Golf Federation (EGF) Order-of-Merit wins on Saturday when he clinched the Trump International Golf Club, Dubai Senior Men's Open with a thoroughly impressive 134 aggregate for 36-holes, eight under par.
After an opening two-under 69, Hill sealed the deal with panache courtesy of a course record 65, eclipsing by two strokes the previous mark set by MENA Tour pro Jake Shepherd at Trump's  "Set the Record" tournament in February 2017.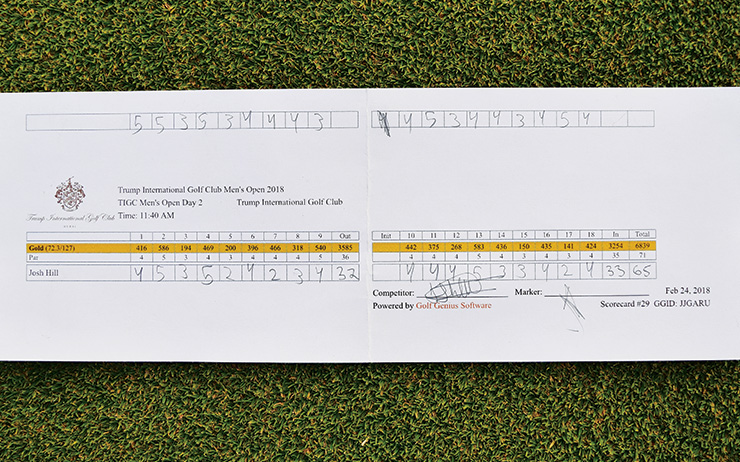 It was some way to mark Trump Dubai's first birthday and came after Hill won his home Jumeirah Golf Estates Open and the Abu Dhabi G.C. Men's Open with rounds of 70-75 for a one stroke victory over Sharjah Senior Masters-bound Steve Kelbrick.
The +3 handicapper (the kid is 13!) is a runaway leader of the EGF OOM standings –  he's enjoyed four other top six placings and counts a T-15 effort at Emirates G.C as his worst result in seven events thus far. It makes him a lock for May's Dubai Trophy at Emirates G.C. and Dubai Creek where the region's best amateurs will look to repeat their 2017 win against the leading club professionals on the UAE PGA Tour, and a name to watch.
Hill sensationally holed his second shot (with a wedge!) on the tricky par-4 7th hole for an eagle in a second round which also included five birdies and, incredibly, a bogey on the par-4 4th.
"I managed to play pretty steady in round one but got off to a bit of a shaky start to my second round making bogey on the 4th," said Hill who won by five shots from Nathan Fisher (71-68). UAE National squad member Ahmed Skaik was third on 142 after rounds of 70-72.
"The shot that really turned it around for me was the 4 iron I hit on the long par-3 5th which resulted in birdie. That gave me confidence and I managed to play my last five holes on the front nine in five under.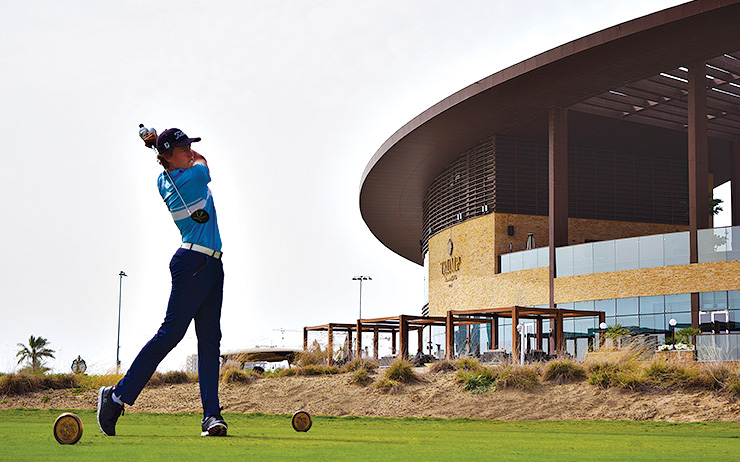 "Scoring six under par is never easy around any course but the condition of the course was unbelievable with the greens being the purest I've played on all season. That certainly helped."
Hill is making a habit of holing shots. He had an ace on the sixth on Earth just before the JGE Senior Men's Open.
Some go a lifetime without a hole-in-one but it seems almost par for the course for the kid who doesn't turn 14 until next month. Asked by a follower on Facebook if it was his first ace, the retort was: "I think it is the 7th or 8th."
Holy moly.  Nice shooting Josh. We look forward to your on-going exploits – perhaps as soon as the Asian Grand Final of the Faldo Junior Series next month, your reward for winning the U-16 title at the Faldo Series European Finals at Al Ain. A name to watch indeed.