Around two years ago, the European Tour set out on a journey with its new sponsor on board and the DP World Tour, as we now know it, set sail — growing exponentially on the course in terms of quality, prize money and popularity.
As we arrive back at the Hero Dubai Desert Classic, behind the scenes, the same driving force is spreading the word of golf in a quest to make the game accessible to all age groups across the UAE and beyond.
"I think we have put the structures in place," says Danny van Otterdijk, Chief Communications Officer of Group Communications at DP World, and a man who has been passionate about the growth of the game since the logistics company got into golf two years ago. "We have a really good working relationship with KHDA [Knowledge and Human Development Authority] in Dubai and they are supporting us to allow golf to become part of the extracurricular activities that kids can get access to.
"Traditionally they are allowed to do football and swimming and rugby and cricket — all the mainstream sports that you think about — but we want to make sure golf joins them. Our thinking is, with a broader, wider base at the bottom, with thousands of players rather than the hundreds we have now, the chances of youngsters getting to the top and being competitive on the DP World Tour and maybe winning this tournament or the DP World Tour Championship is much, much greater. That is our aim.
"If you look at other countries like the United Kingdom or Spain, they have such a wide base of players at the bottom, it is no wonder that they have so many players in the top 50 or 100 in the world, and that is what you need, because if you don't have that base, your pickings are much slimmer and the chances of getting someone to the top is much less."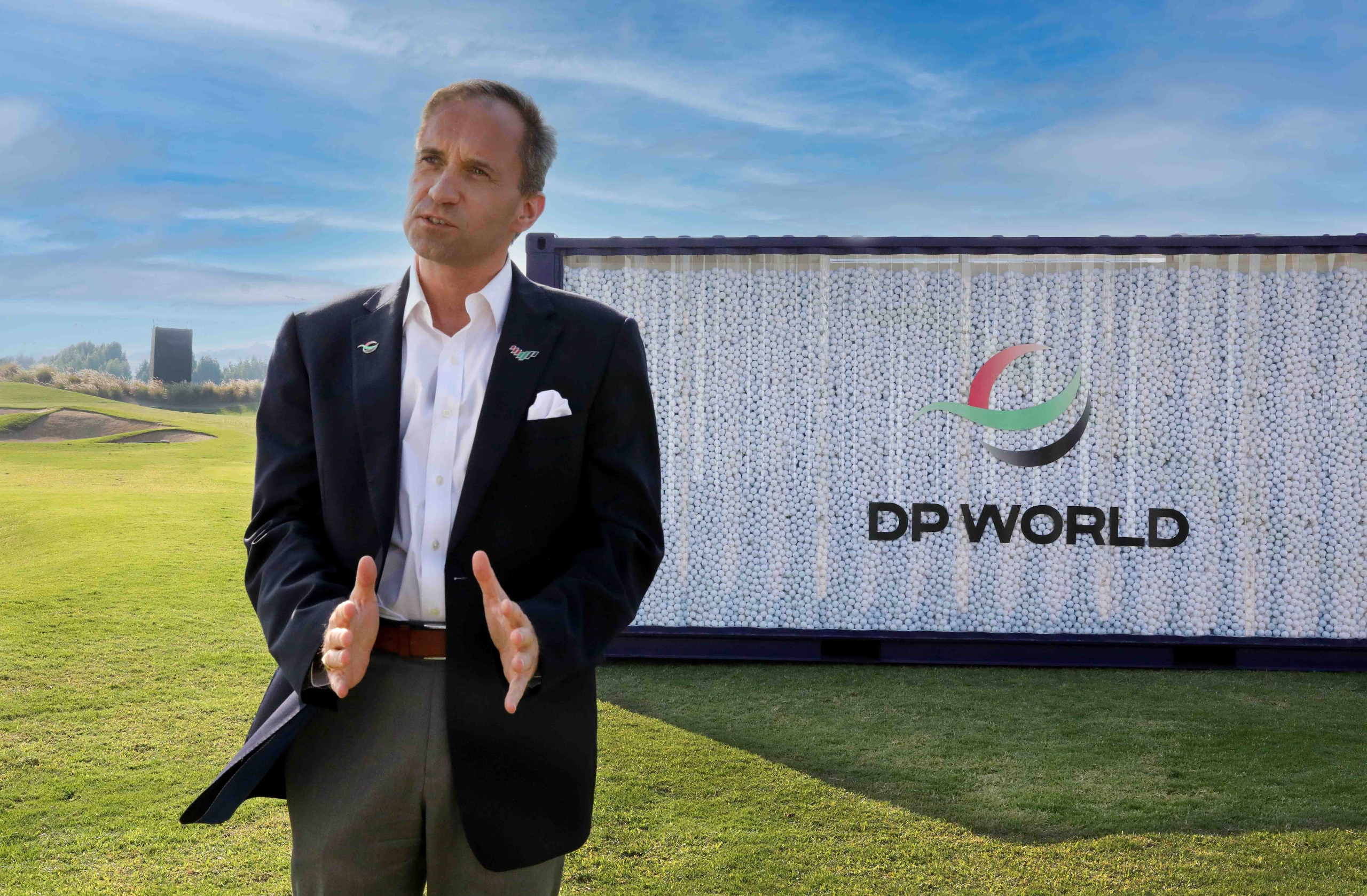 Getting a club into the kids' hands for the first time is vital to unlock a love for the game and — potentially — discover a talent that would have otherwise gone unearthed, with the school programmes and new initiatives such as the Tommy Fleetwood Academy at Jumeirah Golf Estates helping open the door to all.
"If you look at Dubai and the facilities we have here at Emirates Golf Club, at Jumeirah Golf Estates, at Trump and Els and all the others that we have, everything is in place for youngsters to get involved in the game of golf," says Van Otterdijk. "The Fleetwood Academy was just another piece in that puzzle to get youngsters involved and be inspired by someone like Tommy, who maybe didn't come from the traditional base of where you look for golfers.
"He built his first academy in his home town in the north-west of England and we spoke to Tommy about it as it was a perfect platform to attract youngsters to the game out here.
"We have a lot more to do, but we are getting there with the help of the educational authorities, the clubs, the schools, to ensure we get all the pieces in place that allow kids of all backgrounds the chance to get into the game and pick up a club, removing the barriers people may consider or have encountered in the past."
This DP World vision of inclusivity is not restricted to the UAE either, with initiatives also being set-up in places such as Africa. "We have been speaking to a number of governments around Africa where we operate — Rwanda, Senegal or Tanzania and Angola — where there are some really good golf courses, but it is still not a mainstream sport," says Van Otterdijk. "We believe Africa could be the next bastion for unearthing great golfers. We recently took Victor Manucho, the Angola No. 1, to a DP World Tour event in South Africa — the Nedbank — to show, with the right mindset and the right willpower you can achieve great things, regardless of your upbringing. When he didn't have the equipment, he put in the graft and he shows that there is a crop of youngsters out there waiting to be discovered, given the chance and the equipment to do them justice."
Fans familiar with the Hero Dubai Desert Classic and DP World Tour Championship over the past couple of years will spot a familiar sight at Emirates Golf Club this week — the DP World Tour container. Created to help raise awareness of sustainability and help play the game forward to those less fortunate, the goal was to see is tournament-going fans could fill an entire shipping container with useable, found golf balls for re-use around the world.
"I have to give all the credit to my team who came up with this idea," admits Van Otterdijk. "When they first suggested it I was a bit cautious, thinking: 'That is a heck of a lot of golf balls, how are we going to do that?'
"But lo and behold, I have been blown away with its popularity — obviously containers are our main way or moving cargo — and filling it with recovered, lost or discarded golf balls has really captured the imagination. "If you look out here at the lake on the 18th green at EGC, imagine how many balls are in there, for example. We have had divers in retrieving them, fans finding balls in bushes, donating old ones they no longer want. We have collected way over 100,000 from the 30-odd tournaments where the container has been and we ship them out to places in Africa and Latin America where golf balls are harder to get, and people like Victor can benefit from this. It went further and bigger than I could ever have imagined."
So, if you spot a ball in the rough or scrub on the course this weekend, pop it in the container in Tournament Town — just make sure it isn't a player's.