AUCKLAND, NEW ZEALAND – SEPTEMBER 29: Brooke Henderson of Canada tees off during day two of the New Zealand Women's Open at Windross Farm on September 29, 2017 in Auckland, New Zealand. (Photo by Hannah Peters/Getty Images)
By Keely Levins
NAPLES, Fla. — As Brooke Henderson gets ready to play this week's CME Group Tour Championship, the stats say she's basically the same golfer she was last year. But she doesn't think so.
By most measures, it's been a successful season for the 20-year-old from Canada. Henderson, who's currently No. 5 on the CME points list, won twice during a season when only seven other players have won more than once. And take a look at these nearly identical numbers, which if anything, give a slight edge to 2017.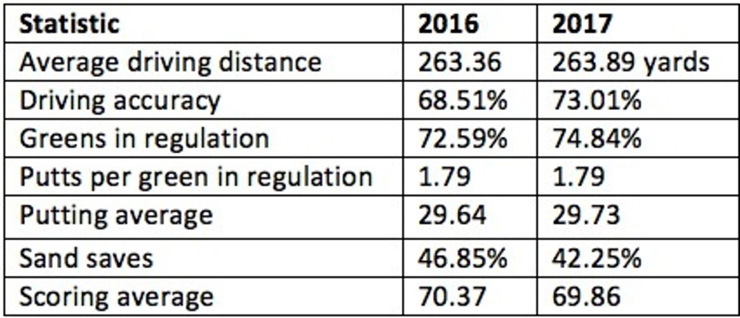 What's interesting is that Henderson describes this year as a bit rocky, while she talks about last year as being phenomenal.