By Joel Beall
ST. LOUIS — Golf course conditioning has been a recent theme at majors, with a lack of watering wreaking havoc during the U.S. Open at Shinnecock Hills and burnt-out grounds of Carnoustie creating some curious dynamics, and optics, at the Open Championship. That narrative may return this week in St. Louis, as players arriving at Bellerive Country Club for the 100th PGA Championship were greeted to burnt, patchy greens on Monday.
The following photos were snapped by Golf Digest in a practice round stroll around the property.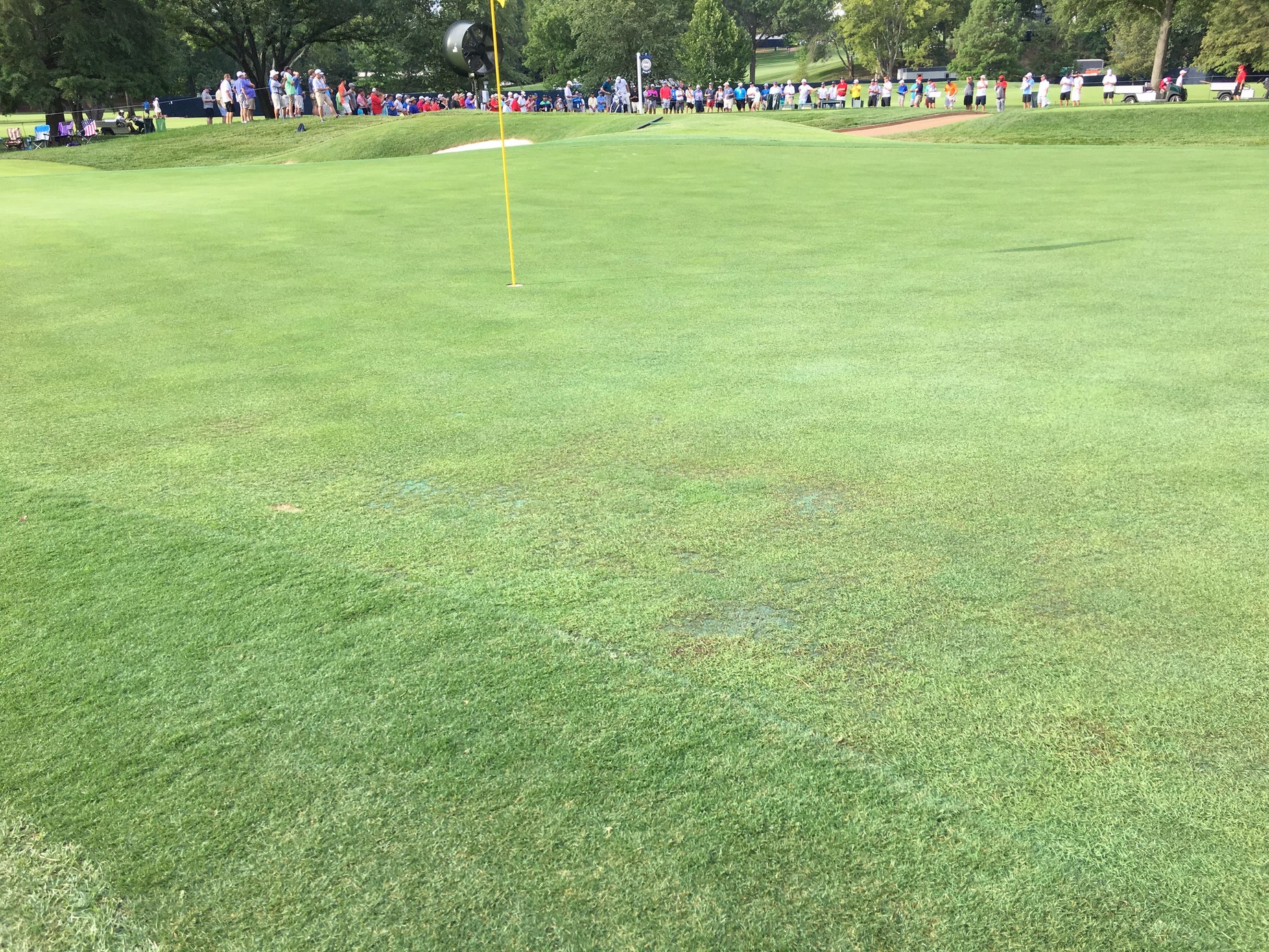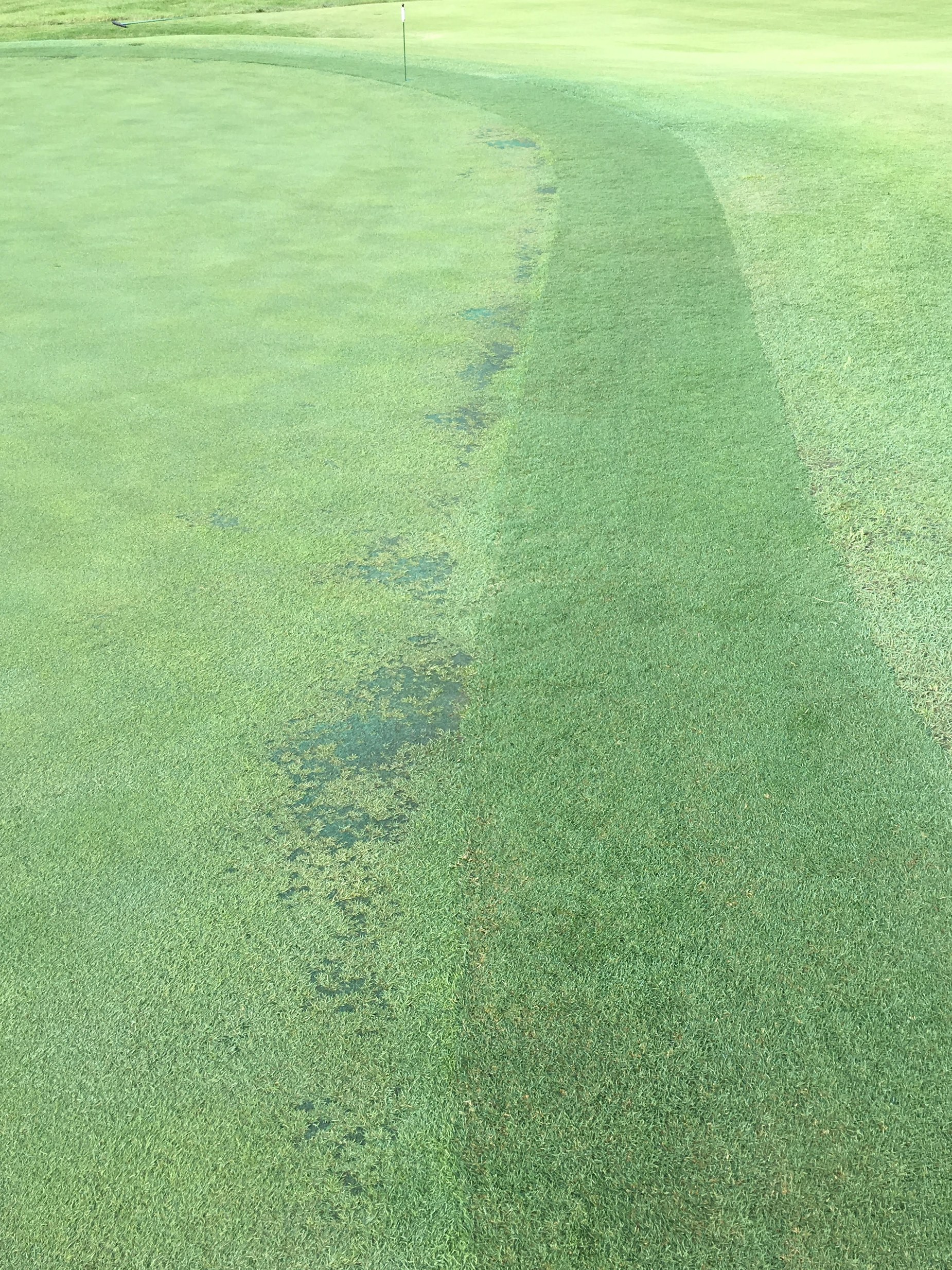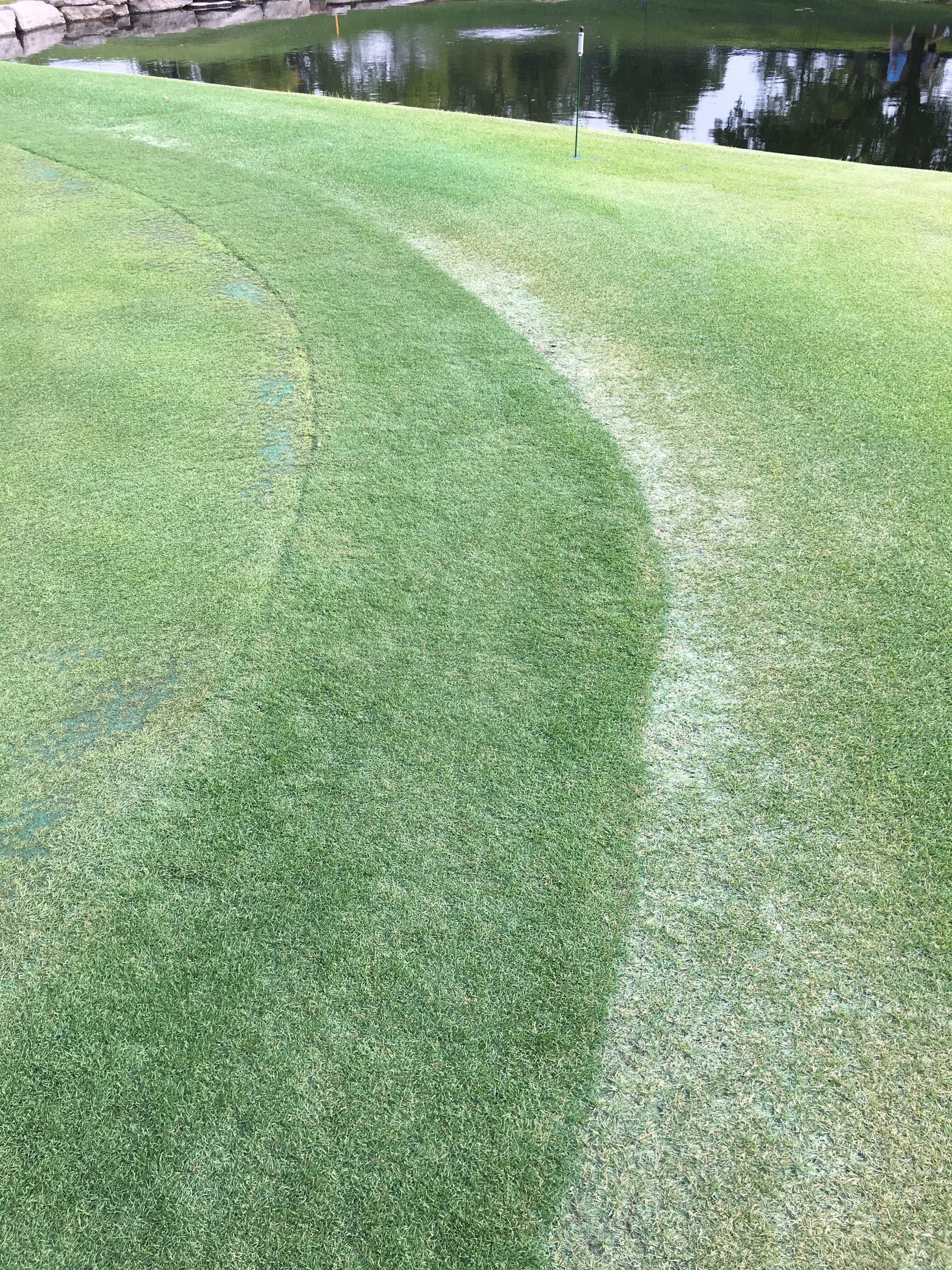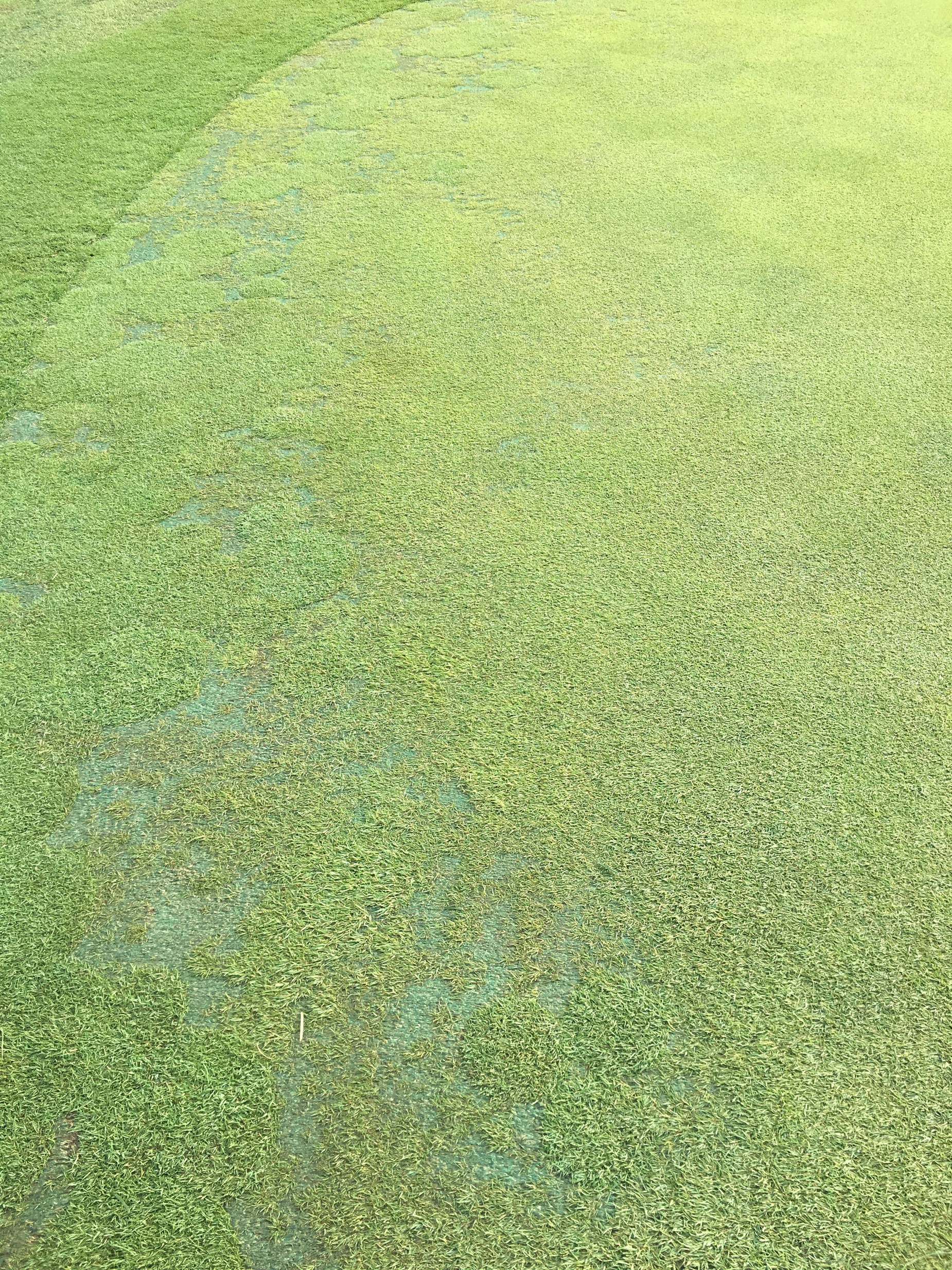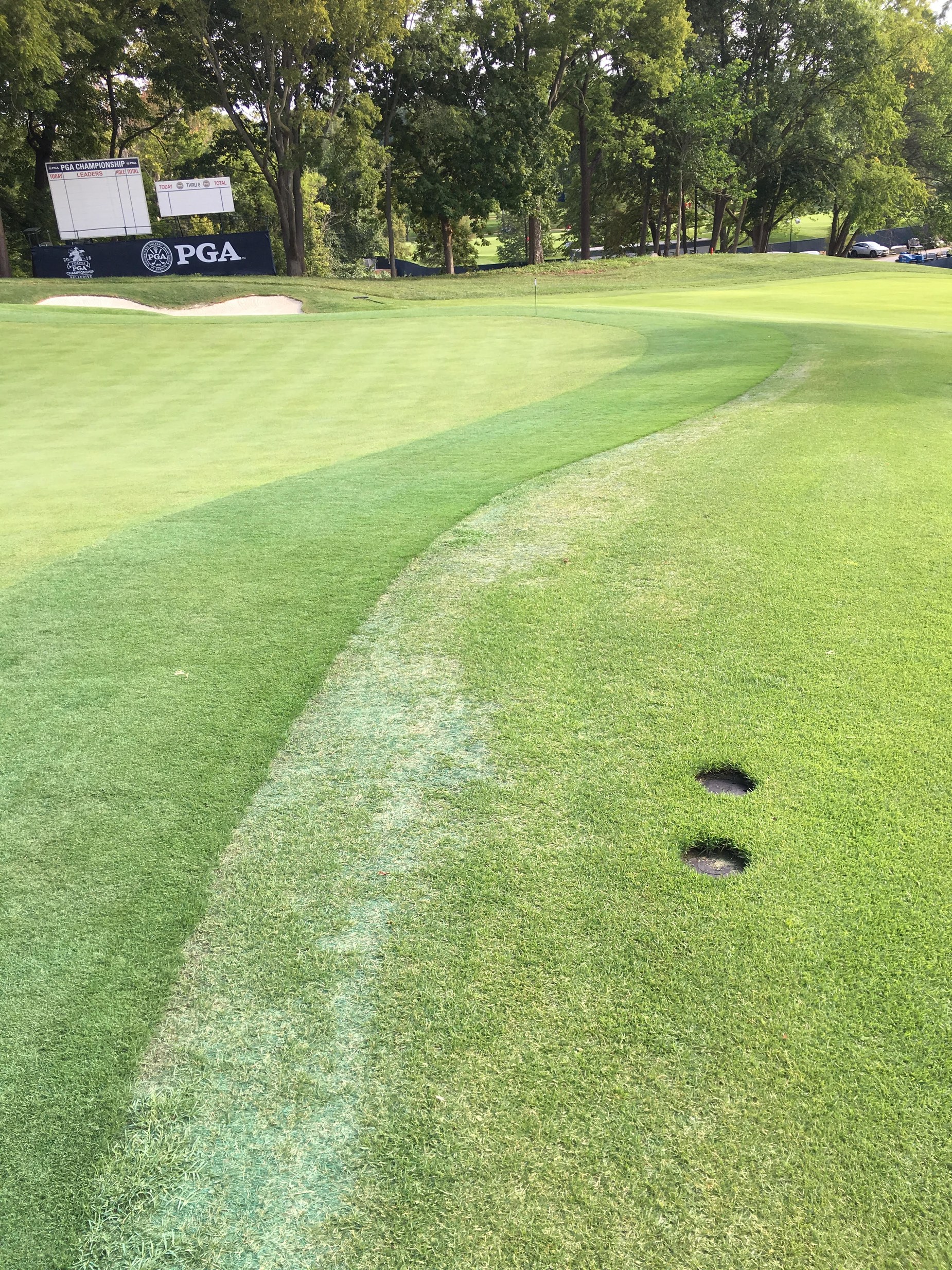 While this part of the country is always steamy from June to August, the summer of 2018 has been particularly brutal, as both June and July finished in the top-five highest-recorded months in Missouri history. Local courses have battled the conditions as much as possible, but there's only so much you can do to combat Mother Nature. Even with the resources at its disposal, that includes Bellerive.