By Alan P. Pittman
I'm a morning person. I especially like Civil Twilight, what scientists call the half-hour before sunrise when, on clear days, a warm glow imbues the landscape. At the Masters in 2019, I got up before 5 each day and drove to the course alone, in the dark, so I could walk the grounds before the gates opened. This was my favourite time to make pictures—an Augusta National mostly void of golfers and fans. What excited my imagination was the anticipation: the joy of finding beauty in those fleeting moments before the course came to life with thousands of energised patrons and the sound of Tiger roars reverberating through the pines. Like most golf fans, I'll miss the playing of the Masters in April, but we are facing a global health crisis that requires our collective cooperation. So golf can wait. The Masters can wait. And in the meantime, we can reflect a little more on last year's magical Masters.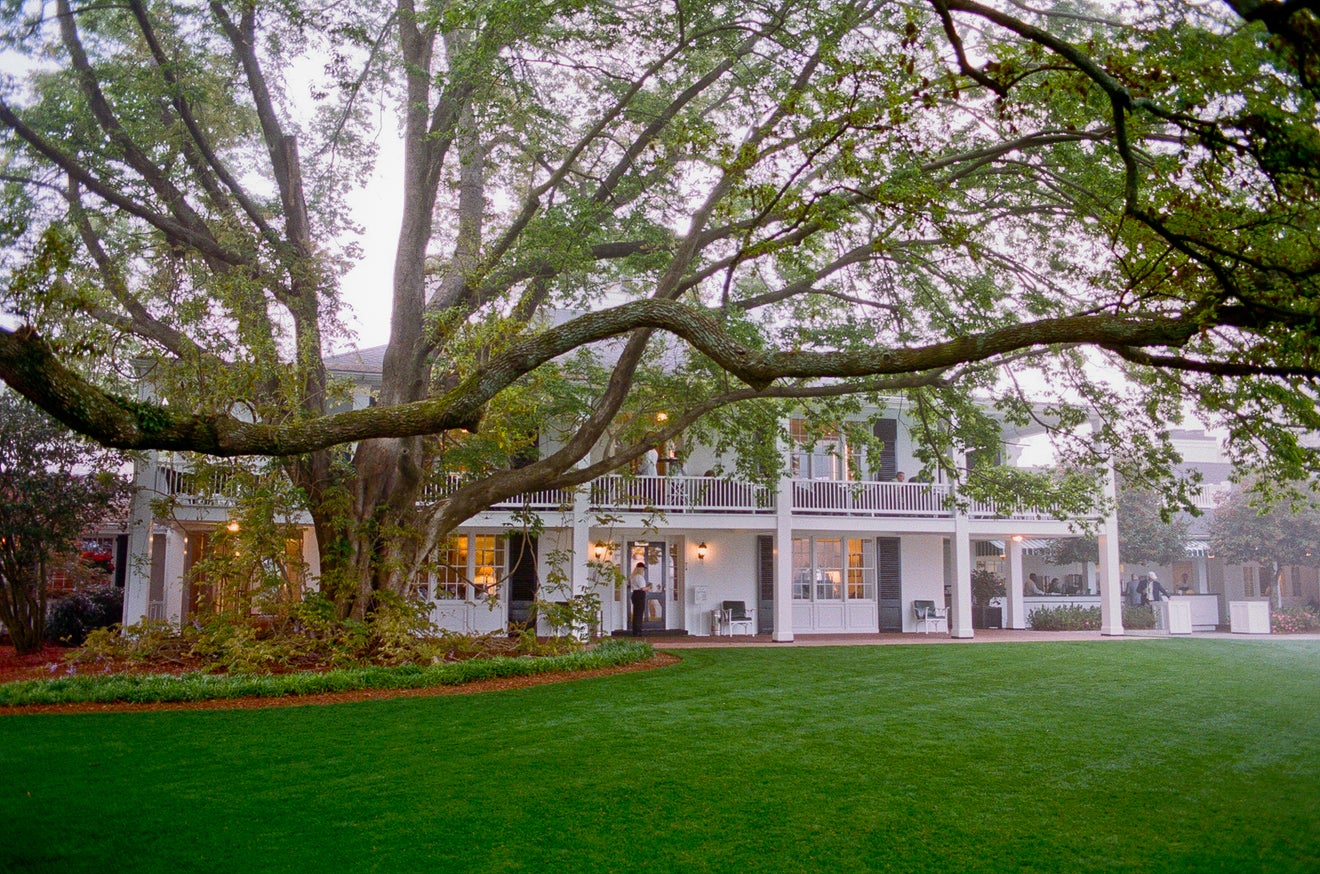 Some of my fondest memories of the Masters don't involve what goes on between the ropes. As a credentialed photographer, I'm allowed to roam the course at dawn  —  about 15 to 30 minutes before the gates open to the public. On the best of these mornings, there's a layer of fog that's just beginning to lift as I enter the grounds. The grass unfolds like an emerald carpet, as beautiful and pristine as you've been told. The only markings are the footprints and geometric patterns formed in the dew by the grounds crew's final preparations. The morning's first light cuts through the haze, casting ribbons of pale gold across the humps and swells of the tee boxes and fairways.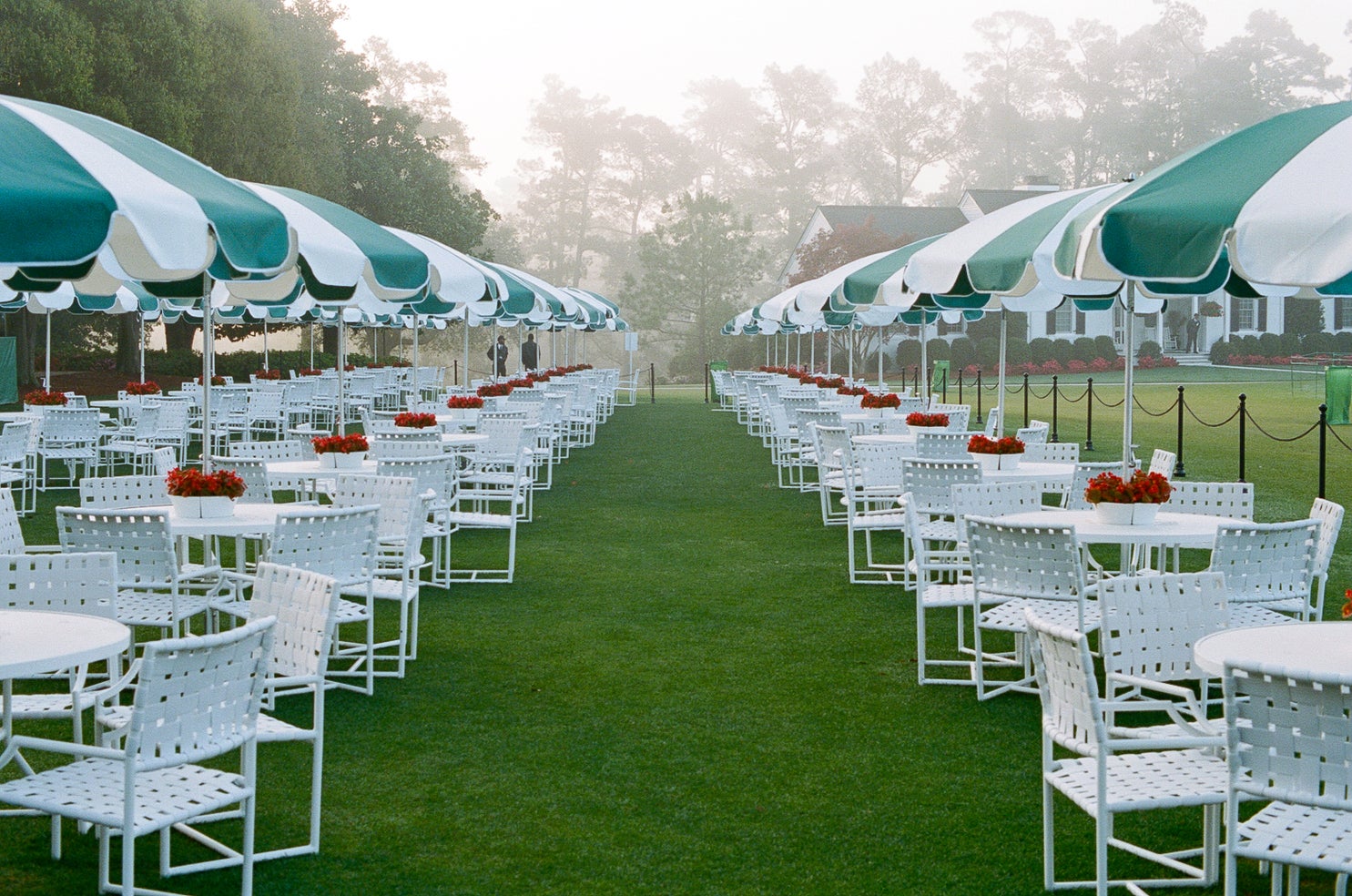 I have only minutes to make a few photographs before thousands of electrified patrons stream onto the grounds, so I don't venture very far. Instead, I concentrate on a few of my favourite scenes: the architectural beauty of the Southern-style clubhouse and its wraparound second-story porch, windows and lights aglow in the morning mist, the green-and-white umbrellas symmetrically arranged outside, and one of the giant live oaks that predate the tournament. It's remarkably serene and impossible not to reflect on the game's legends who have walked where I now walk. In the stillness, it's just me, my camera and 85 years of Masters history.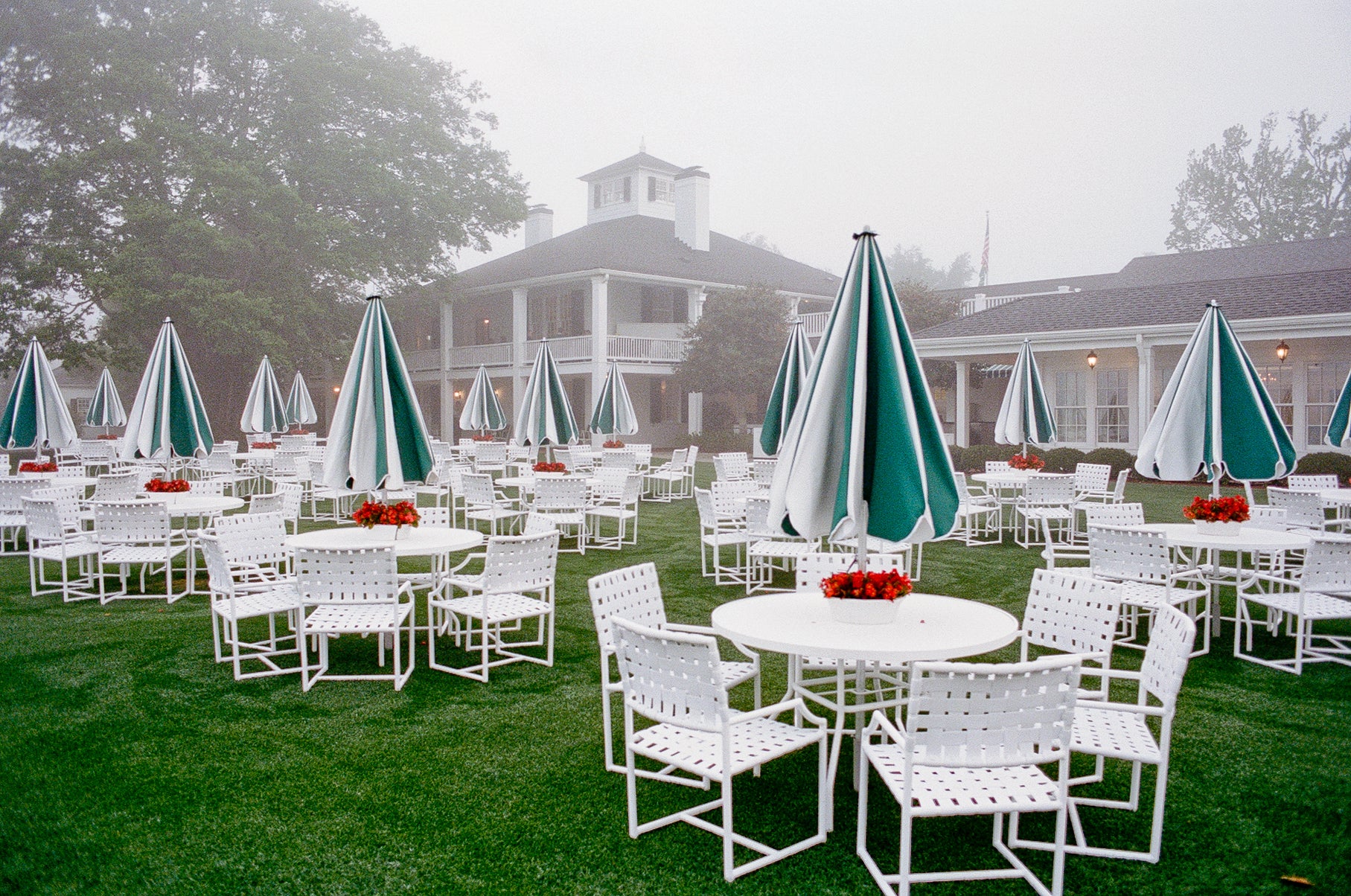 "I have only minutes to make a few photographs before thousands of electrified patrons stream onto the grounds."